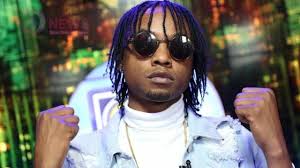 Dancehall artiste Rygin King is on the move again. He has been transferred to an undisclosed medical facility, the third time he has been moved in a two week span since he was critically injured in a gun attack in Westmoreland.
"The doctors say he is being transferred again for security reasons after there was a minor breach in security protocols yesterday that left his doctors feeling a bit jittery. He's doing very well, he has great doctors around the clock, right now, he is out of danger," a source close to the deejay said.
The 25-year-old Rygin King, born Matthew Smith of Norwood, St James, was originally admitted to the Sav-la-Mar Public General Hospital on June 28th but was airlifted a few days later to the Falmouth Hospital.
Then the deejay was transferred from Falmouth Hospital to another medical facility in another parish to ensure his safety, after a group of men showed up at the hospital and attempted to gain access to the deejay. Police detained a number of them, and then later released them.
The deejay is being closely monitored by a heavy private security detail because of the recent attempted assassination of the artiste. Rygin King rose to prominence in 2018 and is known for singles such as 'Tough', 'Change' and 'Ruption'.