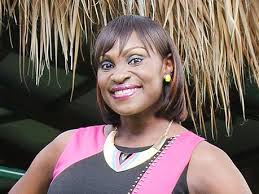 Jamaican Twitter went crazy today when broadcaster Jenny Jenny shared an impromptu interview with a gay man at a gym that sought to explore his relationship with his parents, the nature vs nurture process of "being gay" and his decision to come out and live as a gay, atheistic man.
The voyeuristic, aw-shucks tone of the interview with a man identified as Sekou rubbed many "woke" Twitter users the wrong way, especially the broadcaster's off-the-cuff comment about : "what can I do to make sure my child isn't gay?', and some took issue with the predatory way she zoomed in with the camera on the man's body and pubic area. Many seemed to believe that Jenny Jenny came off as "rude and judgmental" and praised the man for answering her questions in a frank, open manner.
The backlash on Twitter was immediate and fierce.
One particular user, @filodeen was irate, tweeting simply: "Jenny Jenny you is a (expletive deleted) eediat".
"What I can do to make sure my child isn't gay? I feel sick," Sharlene tweeted.
Another person tweeted Marlon James, saying: "look at this stupid and dangerous s—t, KMFT. You believe that woman!? SMH."
Another threw shade at Jenny Jenny, commenting: "Seriously! She seems so bothered by him showing off his sculpted body by wearing workout clothes in a gym. Maybe she's mad that he's sexy and wouldn't be attracted to her."
Another fired a not-too-subtle diss: "I am so irritated. anyway, shoutout to Sekou for looking amazing and being the only person with sense in this video."
At least one person defended her saying , "talk your truth Jenny Jenny , all the questions I was afraid to ask."