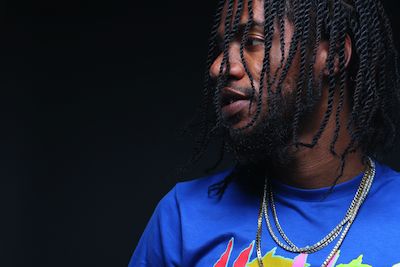 Dancehall artiste Akino Dirtfree is generating a huge buzz with his latest single, 'Head and Shoulder' on the Numbers Don't Lie rhythm. The single was released on the Dane Raychords and Program Ova Everything Music (P.O.E.M) labels last month, and a video for the project was released last week.
Since that time, the video has been racking up thousands of views online.
"The feedback has been incredible so far to Head N Shoulder, crazy people ah link me on IG, and Facebook, and in the streets of Kingston, Runaway Bay. The people dem a show me mad love, mi de ya fi stay, with quality over quantity," Akino Dirtfree, whose real name is Norman Akino Clarke, said.
The deejay is also applying the finishing touches to a 7 track EP which will be released this fall.
"i am working on a new EP with 7 tracks with three surprise collabs, but in the meantime, mi a drop some singles. The next single, 'Hardship' is a different kind of song, a reality meds to show how versatile I am," he said.
Akino Dirtfree is known for 'Feel Good', a clever song with racy metaphors that has gained a listening ear with the teenage audience in Jamaica. Released on the Program Ova Everything Music (P.O.E.M), the song has already racked up thousands of spins on streaming platform, YouTube.
Hailing from the rough neighbourbood of Pink Lane in Denham Town, he attended St. Anne's Primary school and Tivoli Gardens High school.
He is determined to make his mark in the music business.
"My mother has 14 youths, so my fight is personal to get the music out there, mi nah work fi eat, mi ah work fi feed. Mi ah work fi take care of 14 of us, mi have to get out there, non-stop, till me ah everybody favourite," he said.
He migrated to the US in 2013. He recorded and released his first official single, Sidestep, in 2016, on his own Dirtfree Music label.
Akino Dirtfree has carved out an impressive underground following in the Runaway Bay area of St. Ann. He put out an EP in 2018, since that time, he has been finetuning his sound while listening to a wide range of genres.
"My two deejays who lock in on my playlist is Popcaan, Alkaline and Chronixx, ah my artiste dem de," he said.
He is also promoting singles such as 'Telescope' on the Brick pon Brick rhythm, and 'Mama Mi Queen'.