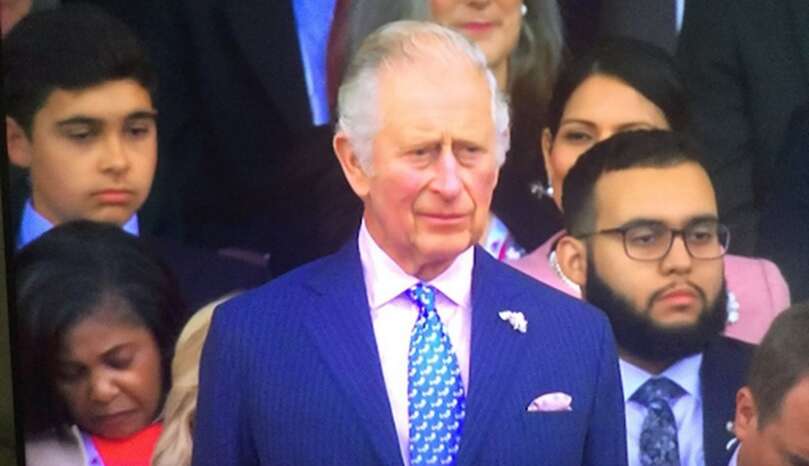 Lady Patricia Allen, the wife of Jamaica's Governor General Sir Patrick Allen, fell asleep at a major diplomatic event and became an Internet meme after she was caught on video apparently fast asleep. The event was the Platinum Jubilee Pageant in the UK on Sunday.
The wife of the Queen's representative in Jamaica was seated in close proximity of Prince Charles at the function.
As the camera focused on the Prince of Wales, Lady Allen was caught apparently dozing off several times during the event, leaving British viewers in stitches.
Several of those viewers shared screenshots of the hilarious moment on Twitter.
"Anybody else notice the woman asleep behind Prince Charles?" tweeted one man, with a screenshot of the woman dressed in red and pink with her eyes closed.
"The sleeping woman behind Prince Charles should be trending. She was totally out of it!" commented another individual.
Some thought Lady Allen's actions were disrespectful.
"Who is this sleepy woman. How can she sleep through such a monumental event. Oh please someone who is she???" shared one Twitter user.
Wrote another: "Jeez how embarrassed will that woman be when she realised the world has noted her falling sleeping."
Both Sir Patrick Allen and Lady Allen were guests at the Platinum Jubilee celebrations to mark the 70 year reign of Queen Elizabeth II on the weekend.