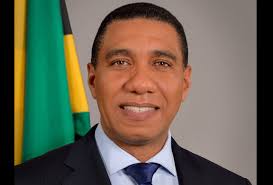 Prime Minister Andrew Holness said that his administration will table a new firearms bill in Parliament, which will propose stronger penalties for the possession of illicit weapons.
"These guns don't join church. They are used indiscriminately," the prime minister said.
Last November, Holness, speaking at the annual conference of the Jamaica Labour Party, which he leads, said that the death penalty should be a consideration for the possession of illegal firearms. He doubled down on that view on Wednesday when spoke at the National Day of Prayer event held at the Power of Faith Ministries in Portmore, St Catherine.
"If you possess an illegal gun, it is only for one purpose and that is to kill someone," Holness said.
The prime minister said that 85 per cent of all homicides in Jamaica are committed using an illegal firearm. He said that his administration is serious about dealing with the problem of illegal guns.