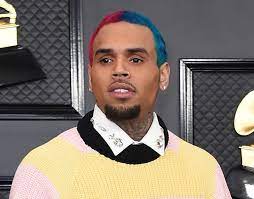 Despite the brouhaha over the cost of the 12 Sky VEW suites that were available for the Chris Brown's 'Under The Influence' concert at the national stadium in Kingston on August 27, all have been sold out.
Two weeks ago, when the organisers announced the early bird ticket prices which cost approximately J$1.5 million, Jamaicans reacted with the species of shock, amusement and derision as they railed against what they deemed to be 'sky high exorbitant' prices. But since that time, 12 entities have snapped up the suites, proving that the price may not have been too exorbitant after all.
In a release, Solid Agency, co-organisers of the event, it was made clear that sales of tier two tickets as well as cabanas are still available. The 'Under The Influence' concert tour will culminate the BZR Weekend.
Organisers are expecting a successful staging according to the release, which added that, "BZR anticipates over 50,000 patrons over the five events, built into a mesmeric 72-hour experience".
The weekend will be headlined by R&B sensation Chris Brown who hasn't performed on the island in over a decade.
"The four events that lead-up to the Chris Brown and Friends concert are – The invite exclusive Haute Jamaica, followed up by Memba Dis on day 1 in keeping with the theme of independence, Memba Dis is an honorary ode to sound system culture in Jamaica and will host the Immortal Stone Love and Renaissance Disco. Day 2 will host the 'Rise & Toast' brunch featuring Jada Kingdom and 'Indigo Soirée' featuring Walshy Fire.
Meanwhile, the release stated that dancehall artist Aidonia and Jamaican-born, St. Kitts and Nevis-based Dancehall artist Byron Messia will now join Sean Kingston, TeeJay, and Ding Dong,