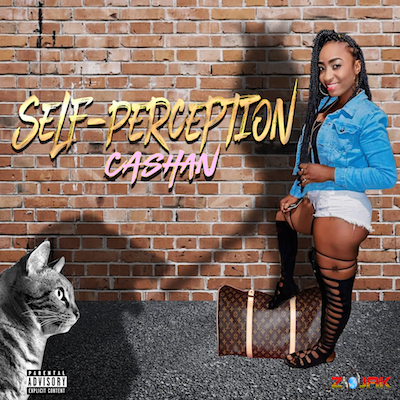 Dancehall artiste Cashan has high hopes that her 'Self-Perception' EP will improve the plight of young girls from poor neighbourhoods who develop self-esteem issues because of psychological or physical abuse while growing up.
"Confident women don't let anyone—men or other women—trash talk or undermine their dignity. They make their own choices about self-identity and to be who they are, flaws and all. Don't let anyone tear you down. Look them straight in the eye, head high," Cashan said.
The project is a rallying cry directed at an upwardly mobile, independent predominantly female audience.
"Each track has its own groove and twist which gives the entire EP a mood swing type of vibe, it is journey towards true self-discovery and enlightenment. Women do so much to try to fit the expectations of others, starting with body image. But this empowering song affirms that you are enough, plain and simple, just the way you are. You don't have to try so hard. You just have to accept yourself. These songs should empower them," she said.
The tracks from the EP are the lead single, 'Scorpio', 'Boss Chick', 'Owe You One', 'Free to Love' and 'Ride With Me'.
The compilation was produced by Sasaine Music Records/ Fada Bravo Productions and distributed by Zojakworldwide with the main help of Kraiggi and Josh. "Self-Perception" is now available on all digital platforms such as Apple Music, iTunes, and Spotify.
Born Sabrinia Hamilton, she hails from the parish of St. Ann, Jamaica where she attended the Ocho Rios High School. Cashan officially recorded her first single in 2014 titled "Wife", and she continued to work on her craft.
She is most known for singles such as 'Journey On My Own' and 'Mek It Up'. Check out 'Scorpio' below.