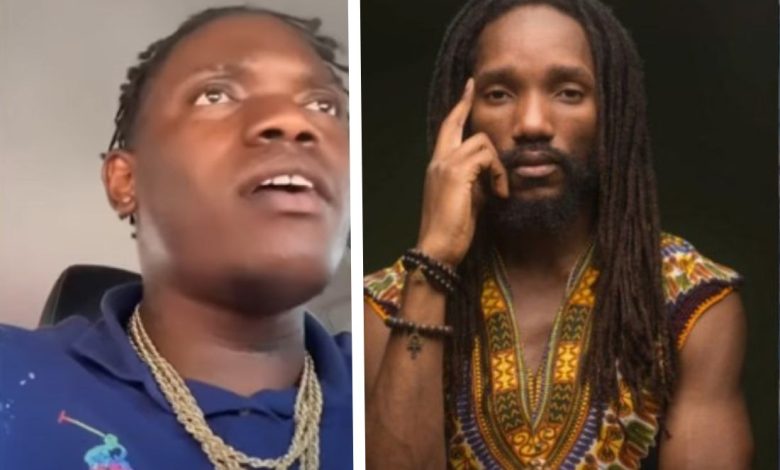 It seems that "rasta a joke ting right now inna Jamaica".
Those were the words of The Kalling Grammy winner during a spat with current star-of-the-moment Valiant. Ten days ago, Valiant appeared to slight the Rastafarian community with his music video and song titled "Rasta" during which Valiant sings the hook, "Man a live like Rasta, no beef no passa."
The music video shows Valiant and his crew 'mocking' Rastafarian culture by rocking fake locs and scarves in the traditional black, red, green, and yellow traditional Rasta colors.
The video released 10 days ago has already garnered 1.4 million views on youtube and has evoked strong reactions within the Rastafarian community with some seemingly chiding him for the concept and others calling for balance.
After the brouhaha, Valiant said in a video that he hoped that he did not turn into one of those successful persons who succumbed to "badmind" and challenged the younger generation.
"Mi hope when mi start achieve some bigger tings and the support still deh deh…mi nuh get badmind fi nuh younga generation or mi heart get dutty…and seh some tings fi try tear dung di dancehall we a try build," he stated.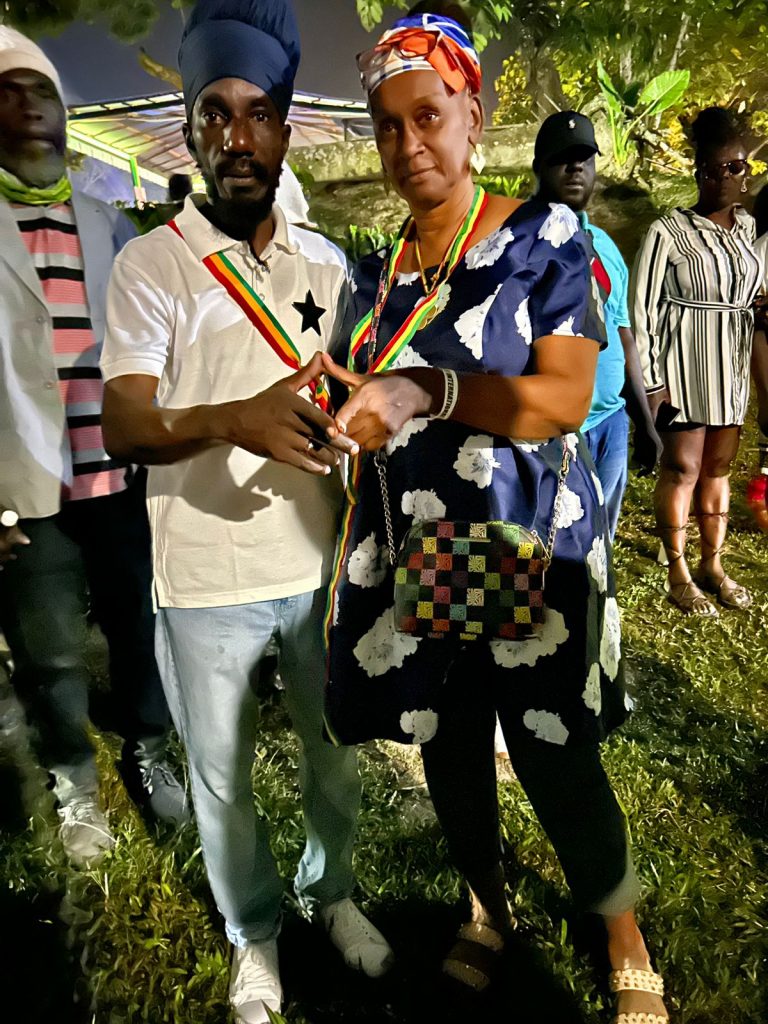 "It's a teachable moment amidst the global appropriation of the Rastafari culture via Reggae music," Maxine Stowe, a member of Rastafarian Millennium Council, said.
"Jamaica should lead the fight, and our artistes, businesses and government should create policy that will arrest this marginalization of our movement. We have a national treasure, the music industry should protect Rastafarianism. We shouldn't separate dancehall and reggae, artistes like Sizzla who has achieved iconic status and who understands artistes like Valiant and Kabaka should now be booked alongside each other on events and stage shows to allow for a better appreciation of each other and the greater education of the society of the true value of our culture."
Stowe has worked tirelessly to help define and defend the intellectual property rights of the Rastafarian movement, helping to write a policy that the Jamaica Intellectual Property Office has enacted.
"The Ministry of Culture, Gender and Sports must step in and stop using the slang term "Rasta", as that is a product of global appropriation to describe the Rastafari community for a start and support the community in this challenge here in Jamaica. The word 'rasta' is used like slang in Jamaica, it's a door opener for negativity, a way to undermine the movement, and the government itself needs to ensure that the word 'rasta' is not used in its communiques to the public," she said.
In the meantime, some IG users have weighed in, accusing Kabaka Pyramid of "selective outrage", and others have suggested that "Jamaica has no more real rastas" and "why Kabaka nah bun out him lesbian co-worker dem?".
An enraged Kabaka shot back, questioning if the Rapture singer had ever "declared herself a member of the Rastafarian faith".
In the meantime, dancehall artiste Konshens spoke out in defence of Valiant saying that there were Rastafarians within the movement itself who had done irreparable damage to the community's standing internationally.
"Naah, respectfully, I dont think being a Jamaican means u have a responsibility to preserve rasta integrity, especially if u nuh believe inna rasta faith," Konshens mused.