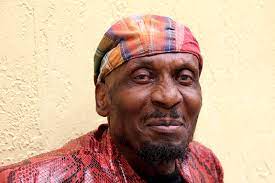 Robberies at ATMs are becoming quite commonplace. So imagine the shock on the face of Jimmy Cliff's son when he was robbed at gunpoint at about 8 a.m. last Saturday while walking along Knutsford Boulevard, just in the region of the Jamaica Public Service office. It was a harrowing experience too common in Jamaica these days.
"The man just walk up to him and juck him, tek weh 80,000 in cash, and all of his credit cards and ATM card. Luckily, he had left his phone in his car, so he was able to make a phone call," one source told one876entertainment.com.
Jimmy Cliff's son did not make a report to the police. Instead, he told associates of his father and within 24 hours, he got back all his money and all his credit cards. It shows say that you don't mess with reggae royalty in this country. Just one phone call…
A native of Somerton in St James, Jimmy Cliff, whose given name is James Chambers, began making music in the early 1960s. He has won two Grammy Awards for Best Reggae Album and was awarded the Order of Merit in 2003 by the Jamaican Government.
Cliff's enduring songs You Can Get It (If You Really Want) and Wonderful World, Beautiful People were introduced to the world in the Harder They Come soundtrack.
Cliff has also appeared in the action film Marked for Death (1990), which stars Steven Seagal, and the comedy Club Paradise (1986), which stars Robin Williams.