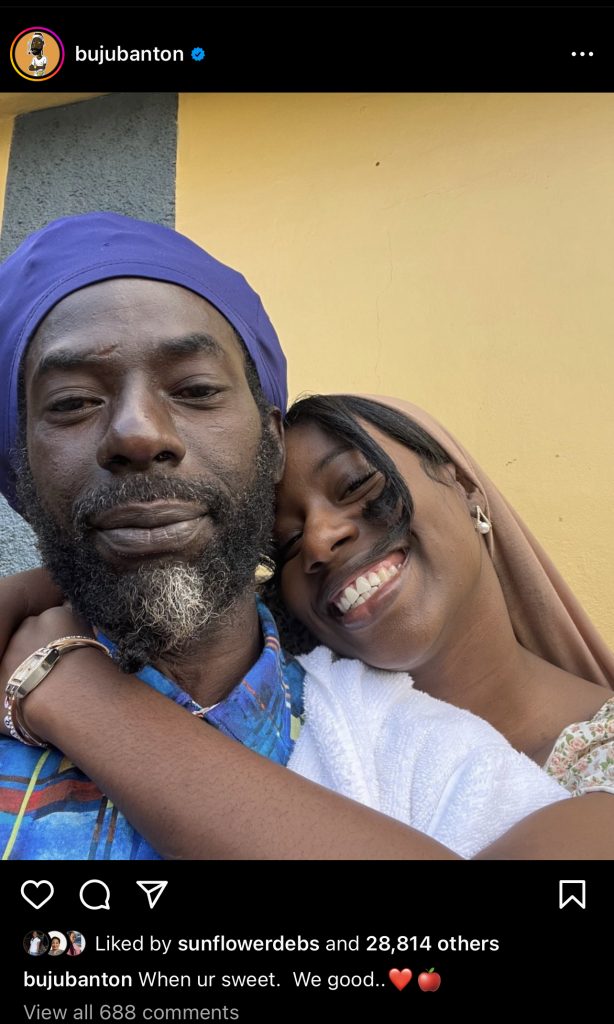 International reggae superstar Buju Banton recently sharing a heartwarming daddy/daughter moment on Instagram.
The smiling selfie photo that Banton shared in an Instagram post today (March 15) is the clearest sign yet that the two have reunited after their public spat almost two years ago.
"When ur sweet… We good ❤️🍎," the Til I'm Laid to Rest singer wrote in the caption.
"Love you forever ♾," Abi wrote in reply.
Abihail Myrie has had a turbulent period. She had a surprise baptism in November 2021 in the wake of a major brouhaha with her family, following police reports alleging that the 21-year-old model had been missing.
In October 2021, Abihail Myrie, who is also sister to Jamaica Labour Party caretaker Jodian Myrie, and producer Markus Myrie, upped the ante when she confirmed that she was not missing and alleged that she had been strangled and abused by a member of her family. Those abuse claims were never articulated to the police in the form of an official police report.
On Instagram today, Abihail also shared a photo with a sign that read simply 'Give God Thanks' which was affixed to a light post with round green hills in the background. "From the beginning til the end. Thank you for being apart of my journey," she wrote.