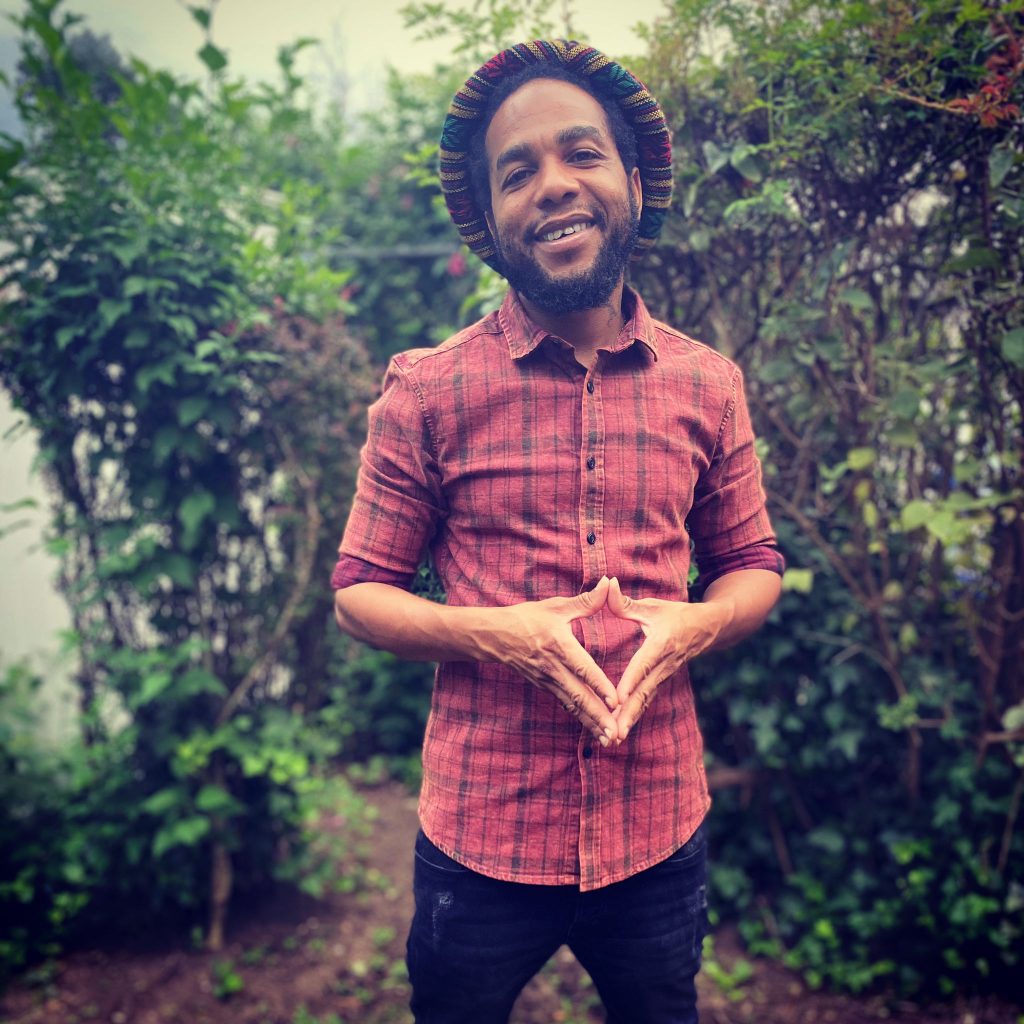 Reggae firebrand Tilibop has released a new single, 'What's Going On' that speaks to the alienation and state of confusion facing people of colour even as the global pandemic causes financial hardships for the have-nots.
"We're living in a crazy mixed up world where our values are upside down. It can be a confusing and a downpressing time so with this song, I am representing for all the people who have no voice, for all the talented ones who didn't overcome, endure and stay focused on their goals. A lot of youths, their 'mental' is not as strong, they just didn't make it…it is a mix up world iyah," Tilibop reasoned.
The single, which was released on the Freeworll Entertainment Inc. label on May 12th is the third single from his critically acclaimed I Am Reggae album. The album features sparkling, high production values provided with the assistance of independent producers Usual Suspects and Harmony Tree.
On this single, Tilibop attempts to reach into the minds of disenfranchised youth, alienated by the financial hardships wrought by the COVID-19 pandemic.
He croons in his ice cube clear sound: Before you go and commit the crime/Hoping I can change your mind/Think about your African pride.
He follows up with a biting chorus that includes a line that smacks at the heart of any grammar school teacher : What did I did to deserve this?/What did I did to deserve this? What did I did ? Inna this mix up world/What's going on? What's going on? I want to know a whe a gwaan/Ah that a gwaan".
Tilibop said that his use of 'did' is an acknowledgement that the legacies of slavery are far-reaching and run through several several generations over the past three years. He said that the modern day descendants of slavery are caught in some weird time warp , compelled to suffer the same indignities that beset their ancestors centuries before,
"The use of 'did' shows that this has happened before, it's like in some ways we're still living out the lives of our ancestors. There is an ancestral link to cultural trauma caused by 300 years of slavery that continues today with poor economic circumstances and social prejudice and causes the physical, psychological problems among black people today," he reasoned.
Tilibop also admitted that the song does not mirror the themes in Marvin Gaye's famous 'What's Going On' hit from the 1960s, a powerful, groundbreaking song that was inspired by social injustices committed in the US, including the 1965 Watts riots.
"The naming of the song wasn't deliberate, I wasn't even thinking about Marvin Gaye, I wanted to name it Mix Up World but that's too cliche. The song is more personal than that, it came out of the plight of a friend of mine,Yah Adani , an incredible artiste who just went missing. Last I heard he was sleeping on the benches in the parks in Brooklyn, and I went to find him but is like him disappear. I did the song in hope if him hear it, he can reach out to me," Tilibop explained.
The song is already generating a buzz on the radio internationally.
"Everybody ah play it. The song is being played by disc jockeys such as Jabba and Bobby Konders from Hot 97, disc jockeys from 93.5 IRIE Jam radio, Irish and Chin, Waggy T from Florida, Danny Pepperseed link me, Vaughn All Star, Soundtrack Radio, Bobby Channel One, as well as FAME, Suncity Radio, Bess FM, IRIE FM, the response has been amazing," he said.
There are plans to shoot visuals for the song next month.
Tilibop is promoting his I Am Reggae album which features other standout songs such as Pirate, Psalms, the popular All That and Promise.
Coming from humble beginnings, Tilibop gained an appreciation for music as a young child from St Mary. He grew up amidst the turmoil in the streets of August Town and later attended Mona High School, where he began to impress his peers with his vocal skills before launching out with his special brand of positive reggae music.