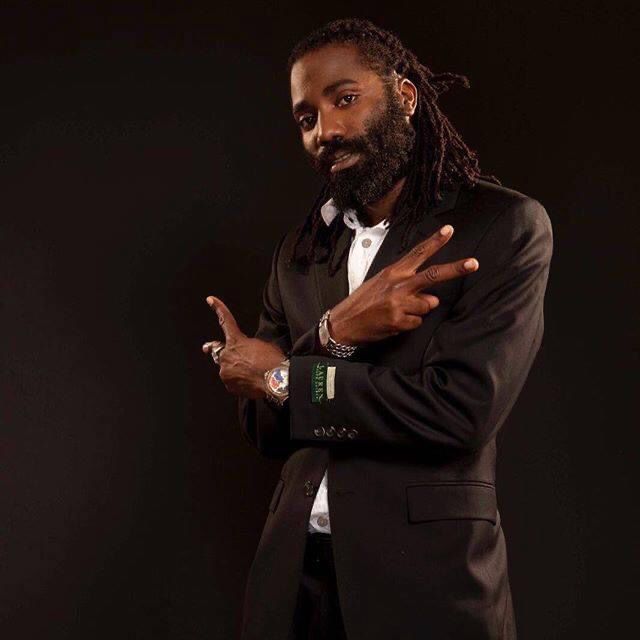 Roots singer Ginjah is cementing his claim as one of the top standard-bearers of roots with the release of his sixth album, dubbed Ginjah The Reggae Soul Man.
The album will be distributed by VPAL Music and was produced by Natures Way Entertainment, an independent company based in South Florida.
Ginjah has one major peeve with the modern day version of roots rock reggae: it has lost its soul.
"The thing missing that ingredient, mi can't bother with that. The man dem ah sing , but are they singing with soul? No. The youths dem nah sing with no soul, dem a sing nice and easy, but reggae is not an easy music…is a sufferer's music… when mi go Europe go sing, white people cry," Ginjah said.
Many music critics and fans admire Ginjah's unique vibrato as it conjures up memories of the late great Garnet Silk.
"We keep up the standard of the music, we never drop it. No matter what dem caan get out Jah Cure, him always sing good music. Reggae is a wailing music, it has to have that soul in it for it to touch people and resonate and live on in them," he said.
He hopes to revive the soul of reggae music with this latest effort. Ginjay knows that to achieve this, his producers and musicians must understand the universal language of the "Groove" to compliment and convey the strong emotions in the lyrics.
"We have to sing in a way that burns forever, that is what I want to achieve with this album, the songs have that groove. I want to bless up Natures Way Entertainment and all the musicians that make this a great project … everyone should take a listen," said Ginjah.
The album comes one year after Survival, the singer's previous album. Some of the songs on the 15 track album, Ginjah The Reggae Soul Man include Confident, Pressures of Life, Show Love and Bible and Key.
"Reggae soul is back," he said, simply. "Only roots reggae alone can live and tell the stories of black consciousness and awakening."
Roots reggae which sometimes is known as roots rockers reggae is a version of reggae that's concerned with spiritual and social issues. The performers are usually practicing Rastafarians and its rise coincided with the Civil Rights movements, the Pan-African movement, and spiritual awakening within the music.
Ginjah, 42, is originally from Hanover but spent much of his early years in rugged Central Village, St Catherine.
Just over 10 years ago, he was part of Beres Hammond's Harmony House label, touring Brazil, Japan and Dubai with that singer. Ginjah is known for the hits Never Lost My Way, Sweet Killer and One Chance featuring I Octane.
Garfield Cowan, principal of Natures Way Entertainment, is also banking on a strong response to what he regards as "my most significant project since he began producing music in 2010".
"The expectation is for it to go to the highest point in music, which is the Grammys, Billboard and all the top charts like iTunes, Spotify, etc," he said.
Nature's Way Entertainment is best known for its Sweet Personality rhythm of 2015 which produced two major hit songs in Let Me Love You Tonight by Wayne Wonder and Jah Cure's Wake Up.