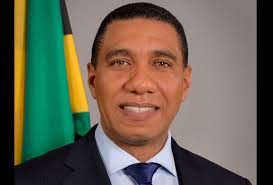 A suspect who is said to be a deportee is in the custody of the police in relation to the brutal slaying of four homeless men in the early hours of Monday..
Prime Minister Andrew Holness, who provided an update in the House of Representatives on Tuesday, described the killings as "the heinous crime that was committed against our homeless Jamaican citizens".
He said the suspect is being held based on "strong evidence".
"When I saw the news last (Monday) morning, like all Jamaicans I was deeply distraught," Holness said.
"What has happened yesterday is something that we have to pay close attention to because it would not have been the first time that homeless persons have been attacked in this way though not in the numbers that it has happened (this time)," he added.
Holness recalled an incident years ago where an individual who he described as "deranged" dropped bricks onto the heads of two homeless men in downtown Kingston.
The prime minister said the police are now pulling out all the stops to investigate the latest murders.
"They have one suspect in custody and this is in relation to the three homeless persons who were killed downtown (Kingston) in the Sutton Street area. That person is a deportee and …they do have a suspect with strong evidence in their custody," he said.
Holness told the House that while the police have not abandoned the theory that the attacks were coordinated, "at present it does not seem that way".
Holness said he has been informed by the Commissioner of Police, Major General Antony Anderson that he has increased patrols in the areas where homeless people congregate. And the Ministry of Local Government is doing the same.
"If it is the case that it is a serial event, meaning that there may be more perpetrators planning to do (so) again, we will be prepared and will probably be able to prevent (it from happening)," the prime minister said.
Meanwhile, the Government is rushing to put in place another 150 beds at the homeless shelter in downtown Kingston by the end of February. At the same time Holness noted that some homeless persons prefer to remain on the streets at night rather than utilise the services of the shelter.
He said estimates indicate that there are roughly 2,000 homeless people across the country, 500 of whom are resident in the Corporate Area of Kingston and St Andrew.
Six homeless men were attacked as they slept on the streets of the Corporate Area between Sunday night and early Monday. All six received chop wounds to the head and four succumbed to their injuries.
Three of the six were killed on Sutton Street, in the vicinity of the parish court in downtown Kingston while one was killed in the Half-Way Tree area of St Andrew.