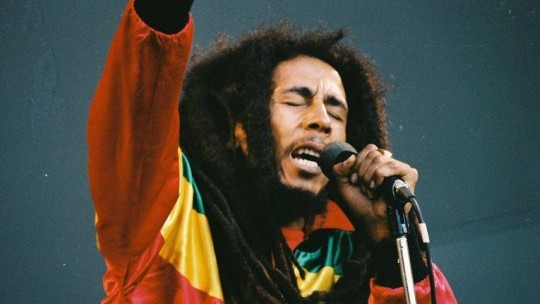 Nigerian Afrobeats singer Tems is lighting up social media with her rendition of Bob Marley's 'No Woman No Cry' in Marvel Studios' first teaser trailer for Black Panther: Wakanda Forever, which debuted on Saturday at San Diego Comic-Con.
NBA basketball player Lebron James and several other black entertainment icons reposted the 2-minute teaser with the caption: 'Wakanda forever'.
The teaser starts off with Tems' rendition of No Woman, No Cry, before neatly seguing to Kendrick Lamar's uptempo 'Alright'. The emotional clip plays on the looming absence of the character T'Challa, previously played by Chadwick Boseman, who died after a four-year battle with cancer in 2020.
Tems, who is best known for her WizKid collab Essence, bleeds all over the track as she croons: 'good friends we have and good friend we've lost/Along the way'. Even the lines 'everything's gonna be alright' do little to raise the somber mood until Kendrick's 'Alright' chips in.
The choice of Marley's classic 'No Woman No Cry' seems apt as it appears that in the wake of Black Panther's death, it is the female warriors who will rise up to defend Wakanda. Enter the age of black women superheroes: General Okoye, Dora Milaje, Nakia, Queen Ramonda, Ayo, and Princess Shuri.
Marley, lIke Chadwick Boseman, died from cancer in May 1981 at age 36.
No Woman No Cry is ranked number 37 by Rolling Stone magazine on its list of 500 Greatest Songs of All Time. It has been covered over 70 times by artistes all over the world.
Written by Marley and his friend Vincent "Tata" Ford, the song was first released on October 25, 1974, on the Natty Dread album. In April this year, No Woman, No Cry became the fifth Bob Marley & The Wailers single to be certified platinum in the UK.
Directed by Ryan Coogler, Black Panther: Wakanda Forever stars Angela Bassett as Queen Ramonda, Letitia Wright as Shuri, Lupita Nyong as Nakia, and Winston Duke as M'Baku and will hit theaters on November 11.