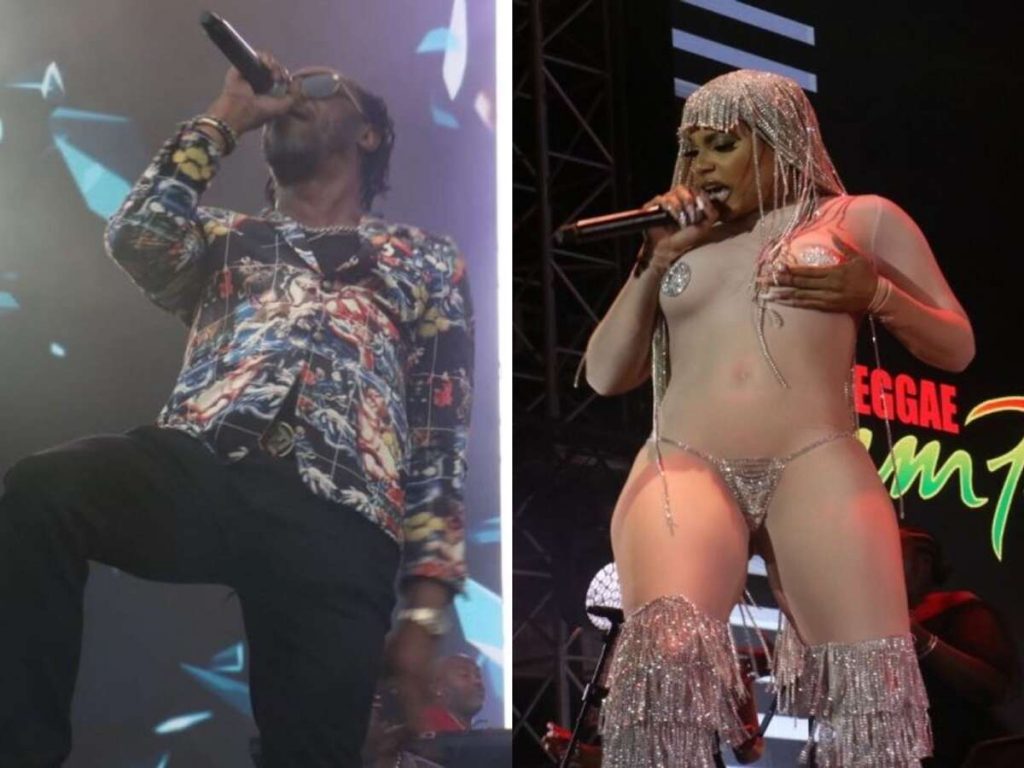 So Bounty Killer got hopping mad this week when Ishawna sat down on his face, oops, a cardboard cutout of his face while onstage at Reggae Sumfest this weekend.
Bounty Killer, and others, when it was first released in 2017. Killer had threatened to 'rush' (interrupt) Ishawna if she performed the song at a concert in St. Elizabeth where they were both billed to perform that year.
The Warlord took to IG, and claimed that Ishawna "styled me right here a Jamaica" and lamented the fact that people found the moment hilarious was the reason he initially kept silent.
Y'll sat there laughing how a little fly b-tty, pissen tail, Dancehall mattress witch styled me…"
Ishawna and Bounty Killer have a long-running lighthearted feud since she released 'Equal Rights' in 2017. He dissed her for bringing the lewdness into dancehall.
At the time, Ishawna responded, telling Killer to 'bring it on', seemingly unmoved by his threat. She went on to perform the song in Killer's presence at an event with Bounty Killer famously refusing to use the same microphone that Ishawna had used.
Somewhere Mr. Lexx and Vegas are laughing at this one.