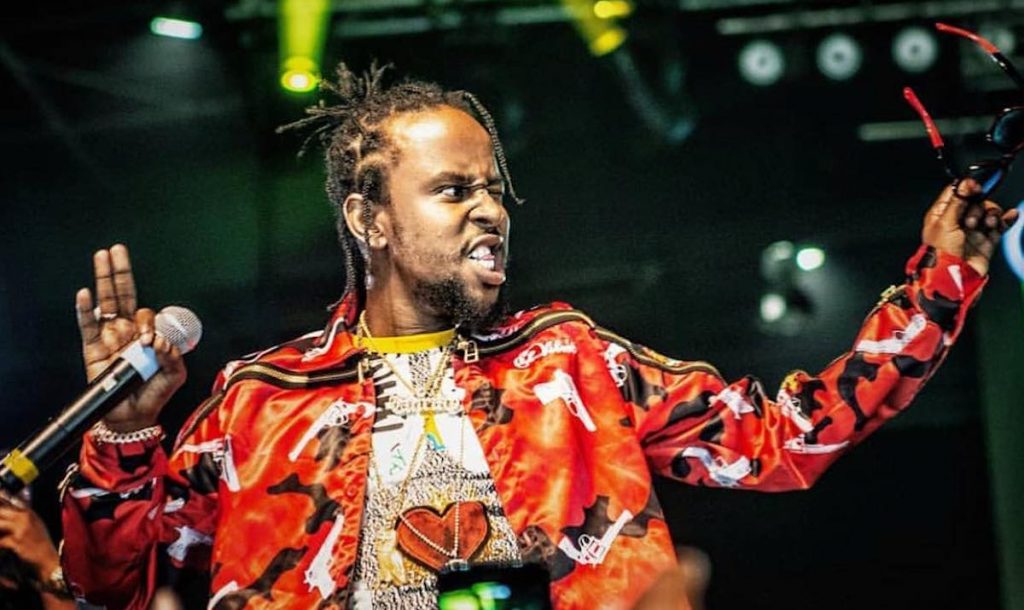 Dancehall star Popcaan lambasted music insider Sharon Burke and dissed Shaggy during a tirade recorded on video which was widely circulated on social media today.
"I am taking this opportunity to send a message to Sharon Burke and the not-so-solid agency. Ahhmm mi know exactly what oonu  do the other night at the stadium when oonu try to sabotage mi performance because of personal feelings. We all know say oonu hate me but oonu caan control me, what oonu don't have shares or percentage inna, oonu feel like oonu can control the industry and put who oonu want at number one, and put who oonu want put international," he said. 

Popcaan's set during the Burna Boy concert was plagued by sound and other technical difficulties. At one point, he walked off stage and pleaded to the organisers to "dem say dem nah hear, fix up the
(expletive deleted) mike, don't try ramp wid me, fix up the ting man'.

He boasted that "Unruly Boss break dem spell de long time and show oonu say mi no need oonu fi do s—t'.

"It late fi oonu, oonu caan stop Unruly again, mi know how oonu roll, oonu waan be industry gatekeepers , waan control who go international and who stay, oonu know oonu caan control me already.  And Shaggy, you is a bitch, yu hear, me say that Shaggy, yu is a little bitch," he said. 
In 2018, Shaggy went on CVM's Onstage and heavily endorsed Popcaan's first arrival within the United States.
He believes Popcaan's debut will be huge and well welcomed as he already has friends prepared to spend big to see the Unruly Boss.