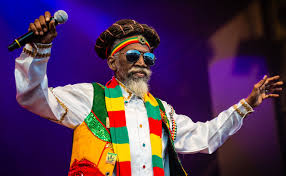 One month after Bunny Wailer's passing, the family has still not been able to get his death certificate owing to unpaid hospital bills.
Members of the late icon's family have complained to the media that the family has been unable to settle the bill, and that if their father's affairs were being managed in the way they ought to have been, then they would not have been in the uncomfortable financial position that they find themselves mired in today.
"There [should be] no reason for there to be outstanding hospital bills since 2020. We should not have to sign a record deal to bury our father. The truth is, however, Bunny Wailer's legacy speaks for itself," the children said in the joint statement.
The record deal the family made reference to is a licensing deal involving Livingston's Solomonic Productions masters with a major record label based in the USA.
The legend suffered a stroke last year, had been hospitalised intermittently since then, and had been doing intense therapy and rehabilitation.
However, in the last six weeks of his illness at a medical facility in the Corporate Area, the hospital bill ballooned as his health rapidly deteriorated and he needed around-the-clock medical care to prolong his life.
Maxine Stowe, Bunny Wailer's close partner and business manager, refused comment and instead referred queries to her lawyer, who when contacted said that the hullabaloo was "much ado about nothing".
"The medical bill is under a guarantor. The hospital has a commitment with Mr Livingston's lawyer for the full bill to be paid. There is no issue," the lawyer who spoke on condition of anonymity told ONE876NEWS.