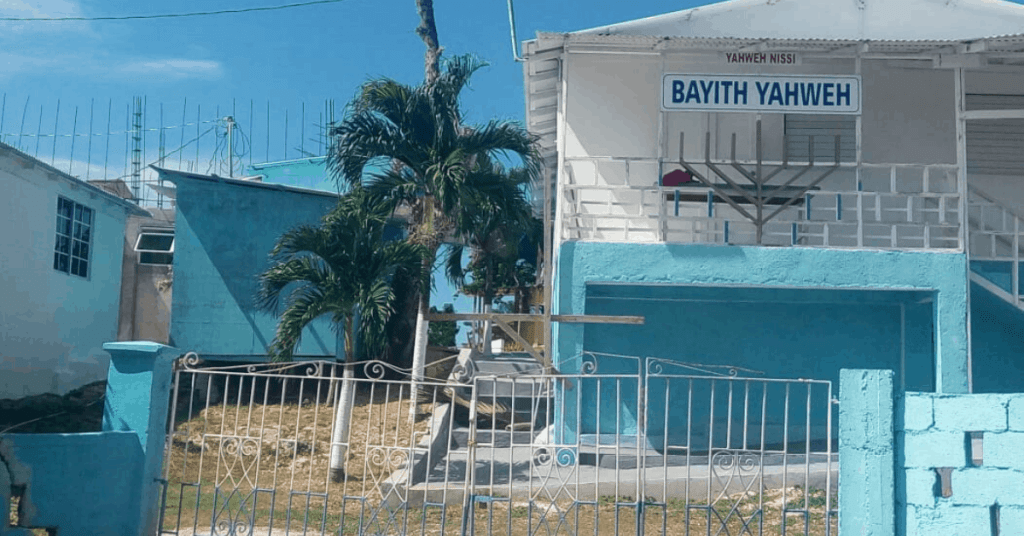 At least three people were killed during a standoff between members of the Jamaica Constabulary Force (JCF) and Pathways International Kingdom Restoration Ministries in Norwood, St James.
Head of the St James Police Division SSP Vernon Ellis reported that members of the group, said to be a cult, were meeting when some were stabbed by other members.
Several people who were meeting at the Norwood Avenue building in Paradise at the time of the incident.
Information is sketchy at this time but according to ONE876 sources, the police were attacked by a member of the church around 9 pm, during an attempt by lawmen to enter the facility after receiving reports of alleged sacrifices taking place at the church.
Two years ago, the St James Police and a team from the Child Protection Agency carried out an operation at a popular Yahweh compound in Montego Bay, St James on Tuesday, and removed three children who they say are in need and care.
A physical confrontation between members of the St James Police, and worshippers at the Yahweh Church in Albion, Montego Bay, ended with the leader of the faith being taken into police custody, and three children removed from the compound.
Further reports are that a police team arrived in the Albion area (Paradise Crescent) St James. Upon arrival, police teams were observed taking cover and creating a cordon around the Pathway Church. Another team arrived moments later to assist with the breaching of the church premises and successfully gained entry at approximately 2046hrs, and at 2048hrs shots were fired at the breach teams and aimed shots returned.
After the fire fight a search was conducted and it was observed that a female (Tanicka Gordon) whom was said to be sacrificed, was seen face down, dressed in white with her throat slashed by an individual named Andre Ruddock. Another male Cory James was seen alive laying on his stomach with chop wounds and gun shot wounds to his back stating he was shot and stabbed by the pastor and a female whom is currently a servicing member of the Jamaica constabulary force but aligned to the Church. Another male (Bio data) not ascertained was seen lifeless beside Mr James. James was about to be sacrificed upon our arrival.
Kevaun Plummer attacked the security forces with a knife and was shot, he died on the spot. The pastor was also handcuffed and detained.