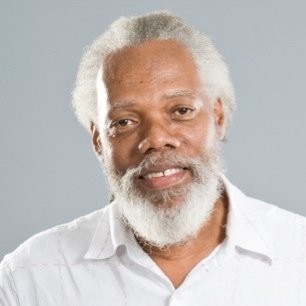 Just two weeks after the death of his beloved wife, Joy, Ibo Cooper of Third World fame has passed on. He was 71 years old.
Olivia Grange, Minister of Culture, Gender, Entertainment and Sport, expressed sadness at the passing of "one of Jamaica's iconic musicians".
"I wish to express my condolences to his children Arianne, Akiri and Abean and to the local and international musical fraternity. Ibo was a strong and constant voice for the music industry and an exemplary music teacher," Minister Grange said in a release.
"Generations of Jamaican musicians have been shaped by him, and our industry is better for having had him. I also benefited from his advice as a member of the Entertainment Advisory Board (EAB). May his soul rest in perpetual peace."
Cooper was born in Clarendon, Jamaica on January 14, 1952. He took his first steps in music with the influential reggae band, Inner Circle, before forming Third World.
Third World was originally formed in 1973 by Cooper, a keyboardist, and guitarist/cellist Steven "Cat" Coore. Cooper left the band in 1997.
Cooper later served as head of the Caribbean, Latin American and jazz department, now called Popular Music Studies, at the Edna Manley College of the Visual and Performing Arts in Kingston. He was also chairman of the Jamaica Reggae Industry Association (JARIA).
In 2005, he alongside his former band mate Coore had received the Order of Distinction, in the rank of Officer (OD), for their contribution to the development of Jamaican music.
William Clarke, the leader singer of the world renowned Jamaican reggae group, Third World, who died in a Miami hospital after battling cancer for a long time. He was 65.
Another important member of Third World, William Clarke, better known as "Bunny Rugs", died in 2014 after battling Leukemia. His death comes a few months after the drop out of the band's 40th anniversary tour of Europe.
— Claude Mills