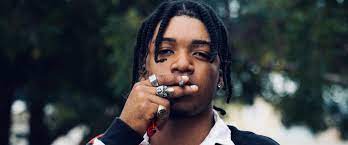 Jamaican artistes need to be very careful when they go to Barbados to perform. Word is that a girl attempted to blackmail Mali Donn on rape charges in Barbados after a show over the weekend. However, the artiste was able to wiggle out of the trap as he presented video evidence that he was not involved in any sort of sexual assault.
One876entertainment understands that the V6 artiste was almost set up by a demon gal with an agenda who was trying to peel a money offa the artiste. Sources close to the issue confirmed.
"Is a lie dem did a try build on Malie Donn, the artiste good man, him present him video evidence and him good ya now," the source said.
Immigration officers apprehended the Crook deejay and a group of men at the airport following a report from a woman, while they were waiting at Grantley Adams International Airport for a fight to return to Jamaica.
Malie Donn, born Kimalie Hylton, visited Barbados for the Summa Fest 2023 concert at the Kensington Oval on Saturday.
The salacious report suggests that the woman in question had visited one of the men at a hotel after an event, and had been drugged Bill Cosby-style and gangbanged by the group.
The Barbados Police Service was made aware of the incident, and an investigation was launched, leading to Malie Donn being taken into custody with his associates. However, the men were able to present footage of the alleged sexual encounter that cleared all four men.
The entertainer, who is in his early 20s, hails from the Waterford community, and he is known for popular songs such as V6 and Bank.