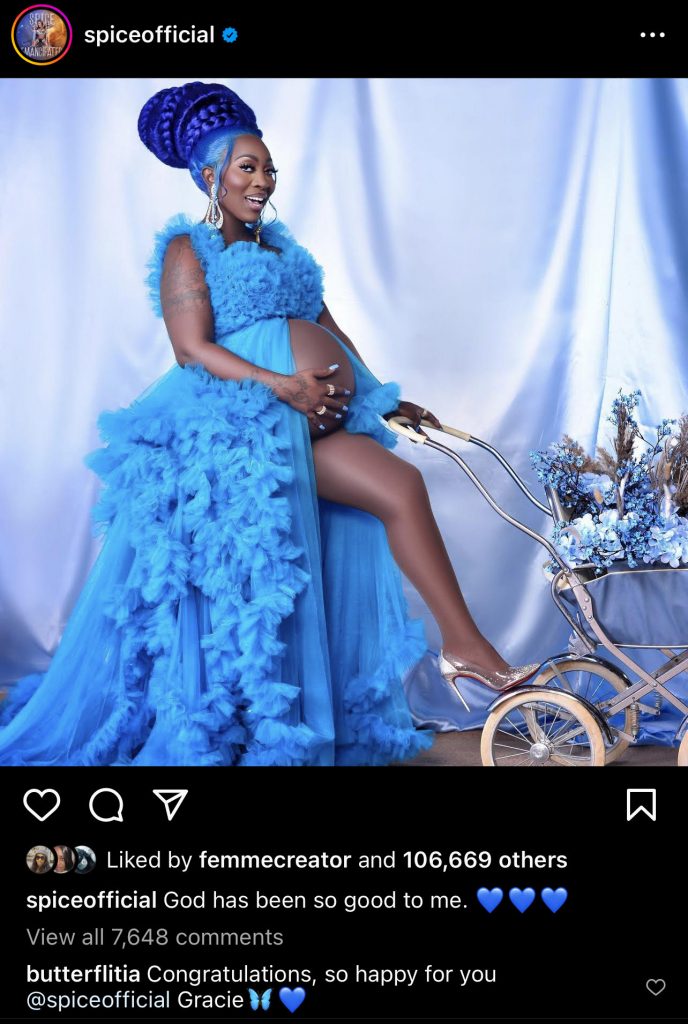 Spice shook up the Internet on Monday, March 13 after she posted a picture of a rattle and baby shoe pendant to her Instagram stories, suggesting that she was expecting. To confirm the rumours of her pregnancy, Spice, born Grace Hamilton, took to Instagram once more earlier today to post a maternity shoot photo, with her huge baby bump on display.
The picture was accompanied by the caption, "God has been so good to me. 💙💙💙."
Some are still in doubt, and one commenter wrote, "Bwoy Due to how Spice love trick we….mi a wonder if a one music video this fah," and another said, "I don't know if I should take you serious or not😩."
Spice has a knack of triggering social media frenzy. Back in 2018, she posted a photo of a light-skinned version of herself leading many to believe she had performed skin bleaching. It was later revealed that it was all foundation and a marketing strategy for Black Hypocrisy, which was geared towards tackling colorism.