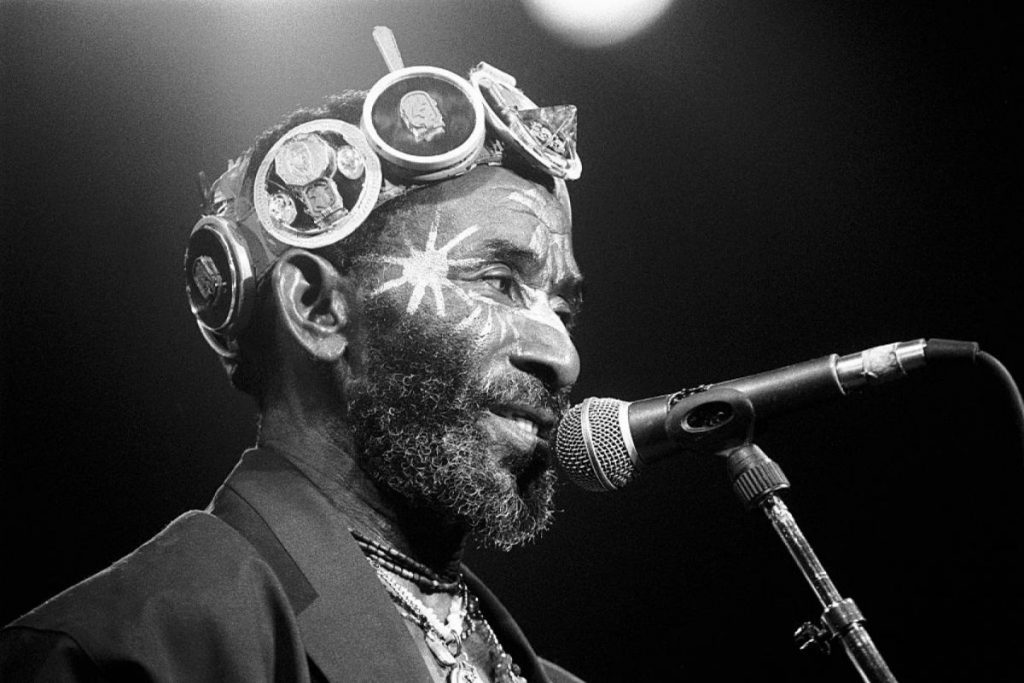 Music insiders and personalities reacted to the death of controversial and colourful music producer and dub music pioneer Lee 'Scratch' Perry via tributes on IG and Twitter yesterday.
On Sunday morning, Minister of Culture Olivia Grange expressed condolences to Perry's family via her official Instagram page.
"Officially confirming the passing of musical icon Lee 'Scratch' Perry. Spoke to his son, Rocky, this morning. My condolences to his widow, Mireille, his children and other relatives. What a man, what a music, what a life, what a genius!" the former Specs/Shang executive wrote.
Bounty Killer also paid his respects in a lengthy heartfelt tribute in which he gave some insights into the musical mastery of enigmatic personality.
"Jah know Jah I don't too announce death news enuh as most of my followers would know, but this legendary pioneer stalwart and forefather of our musical culture had touches my life both musically and physically," Bounty noted on Sunday.
"Just yesterday Bulby mixing a song with myself and Big Youth and he did a technique and said that's a Scratch technique and also growing up in callaloo bed and he used to live in Washington Gardens so he would walked by his road many days wishing to see Bob Marley or Jacob Miller and many other stars. He is the Dutch Pot that cooked Reggae Music first set of recipe trod on safely National Treasure certainly a pleasure
🕊
🙏🏾
🙏🏾
🕊," the One General wrote.
Cedella Marley also paid tribute early Sunday morning to the man who was responsible for some of her father Bob Marley and the Wailers' best early recordings, including the Soul Rebel and Soul Revolution albums and Small Axe, Duppy Conqueror, Jah Live, Punky Reggae Party, and Rastaman Live Up singles.
"Lee Scratch Perry flying high….
❤ THE UPSETTER, TREND SETTER, NO ONE DID IT BETTER. FLY HIGH UNCLE LEE
🙏🏾," Cedella wrote on her Instagram page.
Dutty Rock artist Sean Paul also paid tribute to Scratch.
"This icon has helped 2 influence me an so many others. I salute u sir scratch perry. Ur creative wave still dominates 2day and will 4 a very longtime 2 come. The creator and mastermind of a sound which is the basis of everything I do musically. My condolences 2 ur fam friends an fanz. May jah rest ur soul in peace great one. R.I.P #scratchperry #legend #icon #reggaegiant #teacher #theupsetter #duppyconquerrah," the Temperature artiste noted.
Mr Boombastic, Shaggy also expresses sadness at Lee's passing.
"Wow woke up to the sad news : R.I.P. to one of the greats of our culture #leescratchperry such genius!!! You have left us a legacy of great music for the world to enjoy generations to come! Rest well king!" he noted on his IG page.