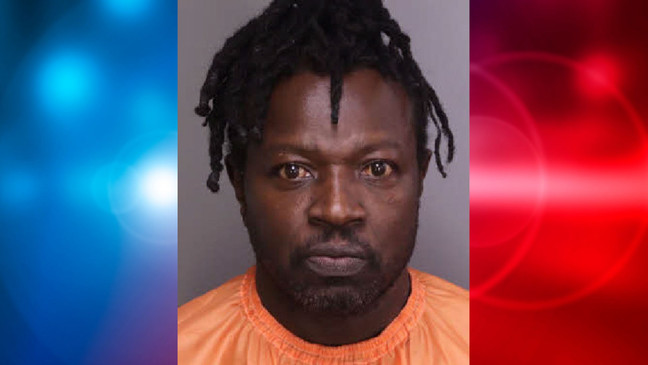 Embattled dancehall star Mad Cobra is scheduled to return to court on Oct. 3, according to Florence County judicial records.
The Flex singer now faces charges of trafficking cocaine and possession of a weapon during a violent crime.
Brown, a well-known Jamaican dancehall artiste of Fort Lauderdale, Florida was arrested after deputies initiated a traffic stop on his Black BMW SUV for speeding.
Once deputies had Brown stopped they reportedly had "reasonable suspicion" of criminal activity and asked Brown for consent to search his vehicle. During the search, the deputies discovered two kilograms of cocaine and a 9mm Beretta.
If convicted on the felony drug trafficking (over 400 grams) charge, Brown faces a maximum punishment of 30 years in prison and a $200,000 fine, according to South Carolina law. A conviction on the weapons charge could mean a mandatory 5-year prison term for Brown, according to South Carolina law.
Up to five years in prison and a fine of up to $5,000 is possible for distributing less than 10 grams of cocaine. Punishment increases up to 15 years in prison and a fine of up to $25,000 for distributing 10 to 28 grams of cocaine. And for more than 28 grams of cocaine, it's possible to get up to 30 years in prison and a fine of up to $50,000.
The 55-year-old Brown was released after a bond hearing on Wednesday.
Mad Cobra was a huge dancehall star in the 1990s. He released his first full-length album in 1991, entitled Bad Boy Talk, and over the next year worked with several different producers on yet more hit tracks ("O.P.P" with King Jammy, "Tek Him" with Bobby Digital, "Be Patient" with Sly & Robbie).
In 1991 and 1992, Mad Cobra broke into the UK Reggae charts with five number one hits, bringing with it a backlash over concerns about the anti-gay sentiments of tracks such as "Crucifixion".
In the wake of his British success, Mad Cobra signed a deal in America with Columbia Records.His next LP was entitled Hard to Wet, Easy to Dry, and featured "Flex", a single that interpolated elements of The Temptations' "Just My Imagination".
He recently enjoyed a surge in popularity as his 'Flex' hit was sampled by American singer-actress Janelle Monae in her latest single 'Lipstick Lover'. 'Flex' was included on Mad Cobra's major label debut album 'Hard to Wet, Easy to Dry' (Columbia Records). The single rose to number 13 on the Billboard Hot 100 chart, number one on the Rap Singles chart, and number seven on the Hot R&B/Hip-Hop Songs chart.
Mad Cobra is also known for the hit singles 'Press Trigger', 'Dis Dem Anyweh', 'Dun Wife' and 'Defend It'.