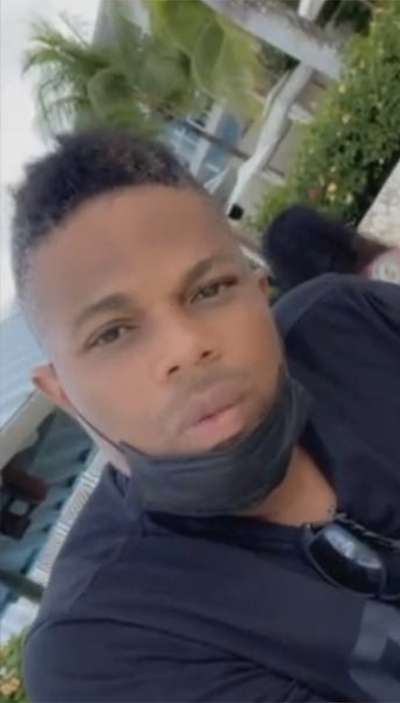 CLAUDE MILLS/ ONE876 EDITOR
Jamaicans reacted with anger and incredulity to news that SOJA, a predominantly all-white reggae band, had won this year's Reggae Grammy with their album, 'Beauty in the Silence'. Cooler heads within the reggae industry however believe that SOJA's surprising victory is a fitting snapshot of an industry in tatters, and hence feel the band is deserving of the golden gramophone.
"I don't have no problem with SOJA winning, Grammys has been out for 37 years, Steel Pulse, the bank from the UK won, they come from Jamaican families so I didn't see a problem with them, and I don't have a problem with SOJA either," Frankie Campbell, chairman of The Jamaica Association of Vintage Artistes and Affiliates (JAVAA), told one876entertainment.com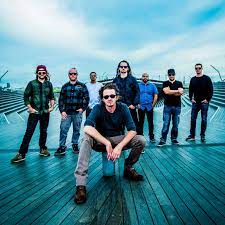 "We have been sliding down the totem pole for 20 years, our standards have been falling in terms of reggae, and dancehall is not making the impact that reggae made in the 70s, 80s, and 90s. Jamaican music has had so much success, My Boy Lollipop was recorded in England so I don't count it as a starting point, but since Desmond Dekker and the Israelites hit the charts, we have had so much success as an industry, moral victories against the apartheid regime in South Africa, so many hits, so many messages of unity and solidarity that I am just disappointed in the last 20 years."
Campbell complained about the content and production quality of what presently masquerades as Jamaican music.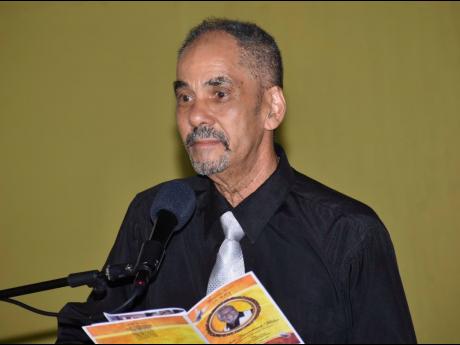 "Remember what reggae has done for the world? We defend consciousness in the world, reggae is protest music, it not fun, it does a lot for blacks, for white people, it is teaching and telling them things. There is room for dancehall and fun music, but look at the quality and what you are saying. Even some of the finalists this year, I don't want no one to hear the songs dem. I don't want to hear what people doing in their bedroom, but dem ah announce it to the world, I guess is a different era," he bemoaned.
He said SOJA's win is a wake up call.
"This is a wake up call, I am happy that people are protesting, I saw Copeland Forbes on TV and he was saying that he has been preaching for years that we have to get back to the roots, mek dem go way! It doesn't have to be Bob Marley or Jimmy Cliff music, but at least have some lyrical consistency and standards, count for something. Listen to any Bob Marley song and the song sounds fresh, dem stand up after 40 plus years," Campbell mused.
The Bob Marley family holds 13 of the 37 Reggae Grammys awarded since 1985.
There is a good reason that old school reggae has stood the test of time.
"You hear the old reggae music in movies and commercials . The younger folk, since Sean and Shaggy, have stalled. Omi didn't identify as Jamaican, we have stalled. Every year, we used to have someone on the British charts, Koffee has done exceptionally well, but generally speaking, our star performer Shenseea only sold 4,000 copies, what does that say?" Campbell said.
Publicist Ralston Barrett echoes this sentiment.
"Soja winning the Grammy is a big wake up call for the Jamaican music industry it's time for us to get our act together, especially where Reggae music is concerned. No one in Jamaica should be upset because a white Reggae band from the US won the Reggae Grammy because we pay such scant regard to Reggae music in this country. Reggae is almost a lost art form in this country, don't get me wrong we still have good Reggae bands in Jamaica that are making good music but for some reason none of them is popular. I honestly can't recall any popular Reggae band in Jamaica since the emergence of Morgan heritage in the late 90s," he said.
Barrett, who is also a producer, pegged the decline of reggae with the death of Dennis Brown.
"It has continued with the loss of other great icons such as Delroy Wilson, Garnett Silk, Alton Ellis, Joseph Hill (Culture), Gregory Isaacs, John Holt, Bunny Rugs of Third World fame and in more recent times we've lost Toots Hibbert and U-Roy.
Unfortunately, when these Reggae giants died we didn't have a crop of young Reggae stars waiting in the wings to take their place so as time passed and Dancehall became the most dominant genre at home most local music fans began to pay more attention to Dancehall and ignore Reggae," Barrett said.
Julian Jones-Griffith, manager of dancehall star Mavado, was caustic in his assessment of SOJA's win. He tweeted, "My perspective – out of respect/homage for the music and culture that inspired and pays them well, when nominated why not say we are truly honored by the nod but please remove us from consideration for the Grammy and let it go to an Artist from Jamaica."
In a separate tweet he said "Daylight robbery."
However, SOJA has more than earned their nomination with almost 25 years of experience playing reggae, outselling and out-touring many local reggae acts. SOJA has over 1.4 million subscribers on Spotify, and last year, generated over 106 million streams worldwide. SOJA's fourth studio album Strength to Survive is their biggest selling project to date. Released in 2012, it has sold more than 70,000 copies in the United States. A video for one of the album's singles, Not Done Yet, has over 88 million views on YouTube.
The band consistently racks up impressive numbers. SOJA'S 'Rest of My Life' single from their 2009 'Born in Babylon' has visuals which have racked up over 178 million views on YouTube. Another single, 'You and Me' featuring Chris Boomer from the same Born in Babylon album has a video with over 103 million views on YouTube.
Ethno-musicologist Dr. Dennis Howard said that the Virginia-based band SOJA , though relatively unknown in Jamaica, is a big deal in the international music space.
"SOJA is no minor deal," he said.
"On Spotify alone, in 2021, they had 106.5 m streams and 7.7 m listeners in 178 countries. Their live shows are usually sold out, where they do well with merchandising and selling their music. The Grammys is about the American music scene, which includes the various bands based in the US, including Rebelution, Common King, Collie Buddz, Konkarah, J Boogs and the Elovaters," Dr. Howard added.
According to the category description guide for the 52nd Grammy Awards, eligible works are vocal or instrumental reggae albums "containing at least 51% playing time of newly recorded music", including roots reggae, dancehall and ska music. Using this criteria, SOJA more than qualifies for nomination in the Reggae Grammy category.
Barrett believes that SOJA's win provides an opportunity to introduce structure and organisation in the reggae industry.
"We obviously can not stop foreigners from participating in our music but we must not give away what belongs to us Reggae is from Jamaica and we should not let the world forget this. Therefore we need to aid in the development of the next generation of Reggae stars. We also need more structure and organization in our music industry it's time to move Jamaican music forward and come out of the dark ages. if we fail to do this we shall perish," Barrett said.
He had a parting sobering shot to industry practitioners to get their act together or be condemned to the dustbin of history.
"Ska is a genre that was created right here in Jamaica and while there are Ska bands in various parts of the world today we have no known Ska band in this country the same thing will happen to Reggae if we do not get our act together," he concluded.