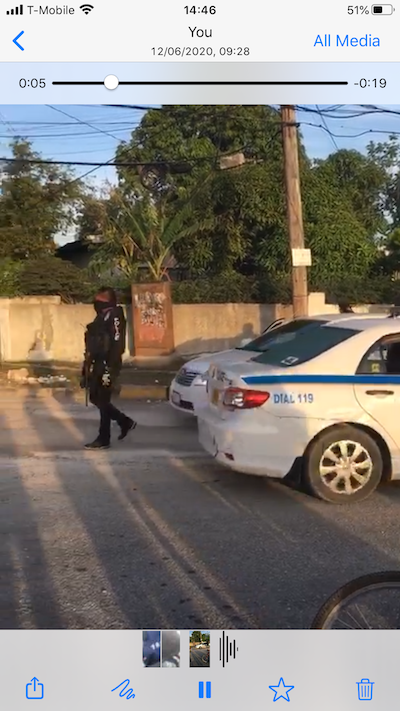 Following the shooting deaths of three people by police over the last weekend, protesters blocked roads in small communities and closed major thoroughfares in Trinidad to protest the deaths which they claim are extra-judicial killings.
National Security Minister Stuart Young described as "carefully orchestrated and pre-planned" the protests in the eastern part of the capital.
Protesters blocked roads including the highways in and out of the capital, fired gunshots and demanded that the officers involved in the deaths of Joel Jacob, Noel Diamond and Israel Clinton in Morvant along the east-west corridor on Saturday be brought to justice. Witnesses say at least one of the men had his hands in the air in surrender when they were shot.
The police shootings came one day after an officer, Allen Moseley, 32, who was assigned to the Guard and Emergency Branch was shot dead in Morvant. Police Commissioner Gary Griffith has denied any link between the murder of the police officer and the deaths of the three men.
Young, speaking at a news conference, told reporters that two investigations, including one by the independent Police Complaints Authority, are underway as several businesses in the capital closed their doors as the violent protests, which began in Laventille and the Beetham Estate, spread to other parts of the city.