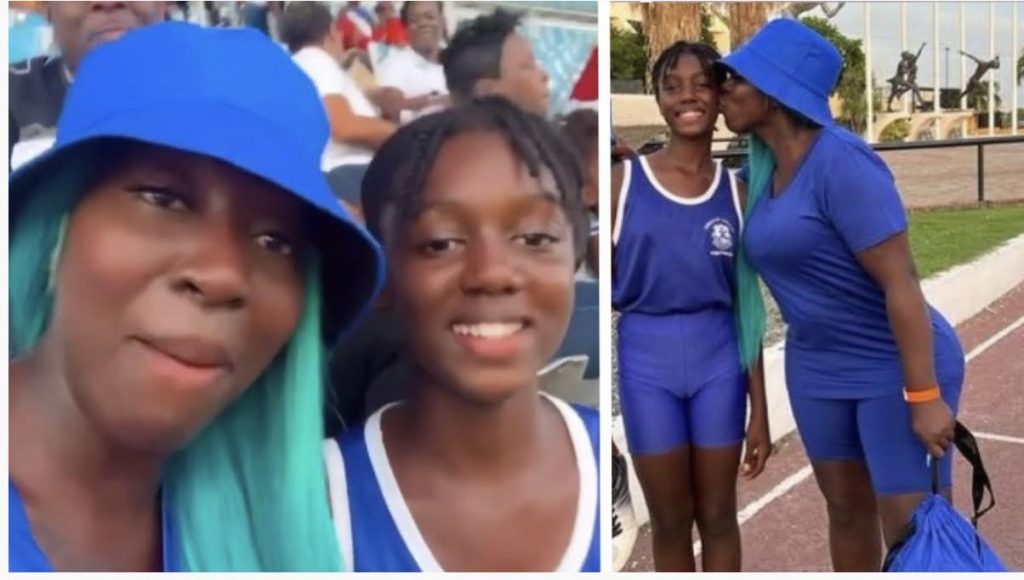 Spice popped up announced at her daughter Nicholatoy's race at Prep School champs over the weekend. and The young athlete, who placed second in her race, took a photo with sprint legend Usain Bolt, noting that it was time to find her daughter a coach in the post's caption.
Despite her intense schedule, which often finds her away from Jamaica, the single mother carves out time for her most important responsibilities: her son Nicholas Jr. and daughter Nicholatoy.
Nicholatoy represented her school on day one of the Jamaica Independent School Association (JISA)/Little Caesars Preparatory School National Athletics Championships.