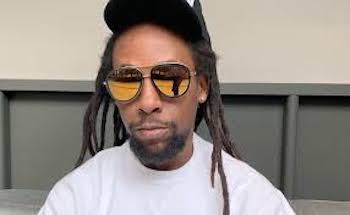 CLAUDE MILLS ONE876 EDITOR
On Tuesday, the Netherlands Public Prosecution Service has lodged an appeal against Jah Cure's acquittal for attempted murder, seeking to overturn his acquittal in the Netherlands Court of Appeals.
"It will most likely be a matter of months before the case is on trial (being heard) again. Our office (of appeals) awaits the formal letter of appeal (which is handed in at court) and the case files, then the case will be processed and a new prosecutor will be appointed to the case," Tuscha Essed, press officer of the Public Prosecution Office of Appeals, told the Jamaica Observer.
In March, reggae star Jah Cure was convicted of attempted manslaughter and sentenced to six years in prison in the Netherlands. The Behind These Prison Walls singer was found not guilty of attempted murder by the court.
"I can't say if the suspect's lawyer has filed for appeal as well, I don't have that information at this point," Essed said.
In the Court of Appeal, three senior judges hear the entire case again. At this higher level, the trial procedure is virtually identical to that in the lower courts.
Jah Cure, given name Siccaturie Alcock, was involved in a stabbing incident involving event promoter Nicardo 'Papa' Blake on October 1 at Dam Square, in the city centre of Amsterdam.
Jah Cure was in Amsterdam for a performance at the time. Cure was arraigned in a Netherlands court last year and spent his 43rd birthday as well as Christmas behind bars. Now he is looking at the possibility of way more time if prosecutors can convict him of attempted murder.