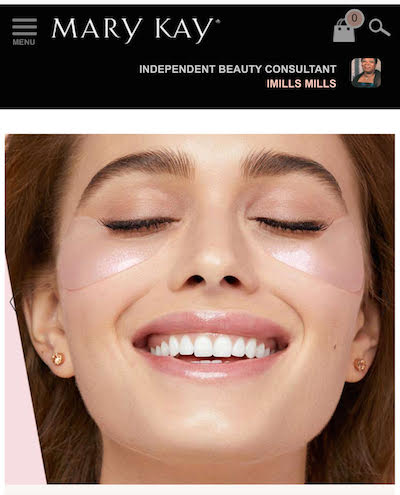 Even as the coronavirus rages and social distancing is the order of the day, women will still want to look glam.
One way to ensure facial perfection is the charcoal face mask.
"This Mask is for detoxing and removing impurities from the skin, no matter your skin type. And if you have a tendency to have breakouts because you have combination/oily skin – it helps stop breakouts
TODAY'S SPECIAL PRICE $20," Ina Mills, a marketing executive and beauty consultant residing in Florida, said.
You can check out her website.
(Reg. $24) m. FREE MASKING TOWEL WHILE SUPPLIES LAST!!
See more products at www.marykay.com/IMills
"There is a $4 discount on all masking towels for the two days. They normally sell for 24, but for the next two days, you can get it for $20," Mrs. Mills.
"Activated charcoal has become a popular ingredient in the beauty world lately. Our products have peppermint in it, but this masking towel is great, it draws out bacteria and impurities from the skin, and after that, you put on your moisturizing cream for added benefits," Mrs. Mills said.
Whether you're looking to improve your complexion or fight acne, here's a look at how activated charcoal may benefit your skin, as well as other practical uses for this product.
"The masking towels also reduce fine lines , the whole array of Mary Kat products help you to feel and look younger," she said.
What's activated charcoal?
Activated charcoal, also called activated carbon, is a fine black powder that's produced when common charcoal is exposed to high heat. This exposure creates tiny internal spaces or holes in the charcoal, making it highly absorbent and able to trap chemicals and toxins.
Although it's a type of charcoal, activated charcoal is different from the charcoal used on an outdoor grill.
The benefits of a charcoal mask

Because there's limited scientific research on the skin benefits of activated charcoal, many of the potential benefits of a charcoal mask are based on anecdotal evidence.
A charcoal mask may:
Remove impurities from the skin
Because of activated charcoal's ability to absorb bacteria and toxins in the bodyTrusted Source, some skin experts believe that a charcoal face mask can help draw impurities from the skin.
Anecdotal evidence claims that by removing trapped dirt and bacteria from the skin, using a charcoal face mask can lead to a healthier, clearer complexion.