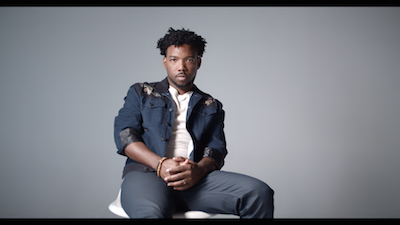 Jamaican-born gospel-reggae artiste Cecil Wilson, more popularly known as Soné, is pleased with the public response to his latest single, 'Overcome', a soothing salve for the downtrodden who are calling for racial justice and equality in the United States.
"We're dealing with the same racial issues in the year 2020 that we as a black race were dealing with in the 1960s, but this song is inspired by Sam Cooke's 'Change'; it is saying we shall overcome even in this difficult times, that is the concept, and the early feedback has been very encouraging," he said. 
The single will be released on August 7th on the Sone Ministries.  
"There is a video in the works for the song," he said. 

A licensed minister in the church, he currently serves as a youth director at New Life Fellowship Centre, pastored by Bishop Ruddock in Sunrise, Florida. The artiste was baptized in 1998 at the age of 12, and he has not looked back since. He believes that a 'change' is coming. 
"The Black Lives Matter movement initiated change, but interestingly, it is not the blacks alone who are sparking the change, it is the young, white people who are driving this change. Without them, the change, the police reform that is happening now, would not be possible,"
Sone grew up in the parish of Clarendon, and attended Clarendon College where he excelled as a football player. He migrated to the US after completing high school. Soné regularly performs on the gospel circuit in the USA where he still resides.. He has performed in New York, and regularly performs in other regions. He has shared stages with Tye Tribbett, Bridget Blucher-Simms, Sister Scully, Sandra Brooks, among other renowned gospel artistes.
Soné is now working on his first studio album.