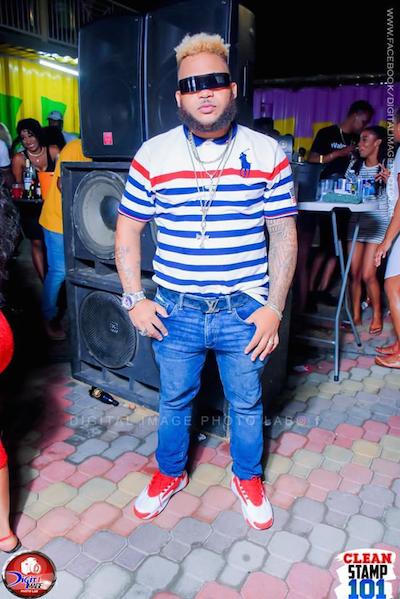 Dancehall artiste Gaps 7G has become the third male dancehall act to publicly endorse the COVID-19 vaccine. 

But the young rhyme-slinger has done one better as he has already been inoculated against the COVID-19 virus. He tweeted a photo of his vaccination card and his rolled up sleeve to show his support for the vaccination drive in New York.

Gaps 7G got his jab on Tuesday during a vaccination drive at York College in Queens, NY.

"I made up my mind to be one of the first people to get my vaccine shot, mi have the second one fi get in a month time, and mi just a gwaan mask up and do the right ting till then," he said.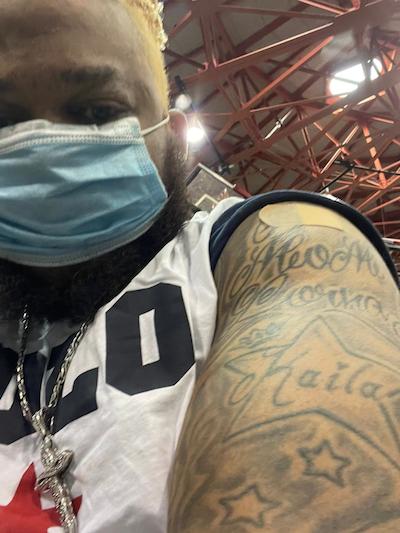 He may be one of the first dancehall artistes to actually get the jab. 

Gaps 7G got inoculated in New York as the federal vaccine supply continues to increase in that state with the addition of 10 state-run mass vaccination sites this week. As COVID-19 vaccines begin to reach more countries, a sense of hope is developing around the world that the worst of the pandemic may soon be over.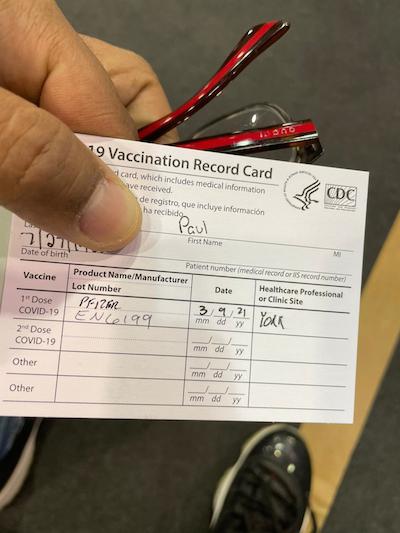 "It is a lack of knowledge why people are afraid, but the more people get it, the more the world can open up. The smart move is to get the vaccine. We have to get rid of the lack of public confidence in the  vaccine which is the best hope to eradicate this COVID-19  virus that has killed 1.7 million people around the world," Gaps 7G said. 
But the next big challenge is to convince the public to get vaccinated once doses become available. 

Locally, the health ministry aims to vaccinate 17,050 people during the first week of vaccinations, which is set to begin today, with 3,290 people receiving the jab. This first phase of vaccinations is being offered to front-line health workers, the security forces, vulnerable groups, such as the elderly, parliamentarians, customs and correctional personnel, and institutionalized individuals. Fifty thousand doses of AstraZeneca vaccines, a gift from India, arrived in the island on Monday.
Jamaica should start receiving its 124,800 doses via the COVAX facility this month, and 1.8 million via the African Medical Supply Platform from April.

In Jamaica, many people may be skeptical of the COVID-19 vaccine given the extraordinary speed at which it was developed, while others continue to believe false claims that the virus is not real or that immunizations are used to harm or control people. But Gaps is not worried. 

"As an artiste, we have a responsibility fi tell the public the right thing, plus we ah go need the vaccine to be able to travel all over the world to perform and dem ting de. Bounty and Shaggy endorse it and mi ah do the same," he said. 

The European Commission has indicated its support for a Digital Green Pass vaccination certificate – to identify those who've been immunized against Covid-19 — with a single, personal QR code that would be uniform across the continent. 
Last week, Bounty Killer joined Shaggy's pro-vaccine stance as he took to Instagram to urge his fans to take the COVID-19 vaccine, as he made a flyer of the 'Sunclash meets Shutdown' show scheduled for Ibiza, Spain from October 1 to 4 2021, which will feature himself and Beenie Man in performance. 

"October 1st-4th Ibiza!!   Gwaan tek unuh vaccine keep the date lock een and stay up like caffeine," Bounty captioned the post.
Bounty Killer's surprising pro-inoculation stance stands in stark contrast to the position taken by several dancehall-reggae stalwarts such as Lee 'Scratch' Perry,  Sizzla, Buju Banton, Kabaka Pyramid, Spragga Benz, Tony Rebel, and Chronixx who have come out swinging against the vaccine. 

In order to boost public trust in the safety and efficacy of COVID-19 vaccines, celebrities and politicians have begun to use their platforms to share their own experiences in receiving the shot. 
Gaps 7G is known for the club bangers, Di Benz remix featuring Rytikal and  'Do Di Right Thing'. He grew up in Gutters, Old Harbour, St Catherine before migrating to live in the United States at age 10. He went to Campus Magnet high school in Queens, New York (formerly Andrew Jackson high school) which is the same alma mater as rapper 50 Cent.  He acquired an associate degree in Liberal Arts, majoring in Physical Education.

Although he is based in New York, Gaps regularly returns to Jamaica to promote his songs, and he will be amping up promotion on his new songs, one called Classic on the Sanitizer rhythm for Blue Sky Productions, and another banger called A Fi Mi Place which was released on DJ Peelout Records label. 
"I am coming back to Jamaica this month to push the promotion of my new songs to the next level," he said.