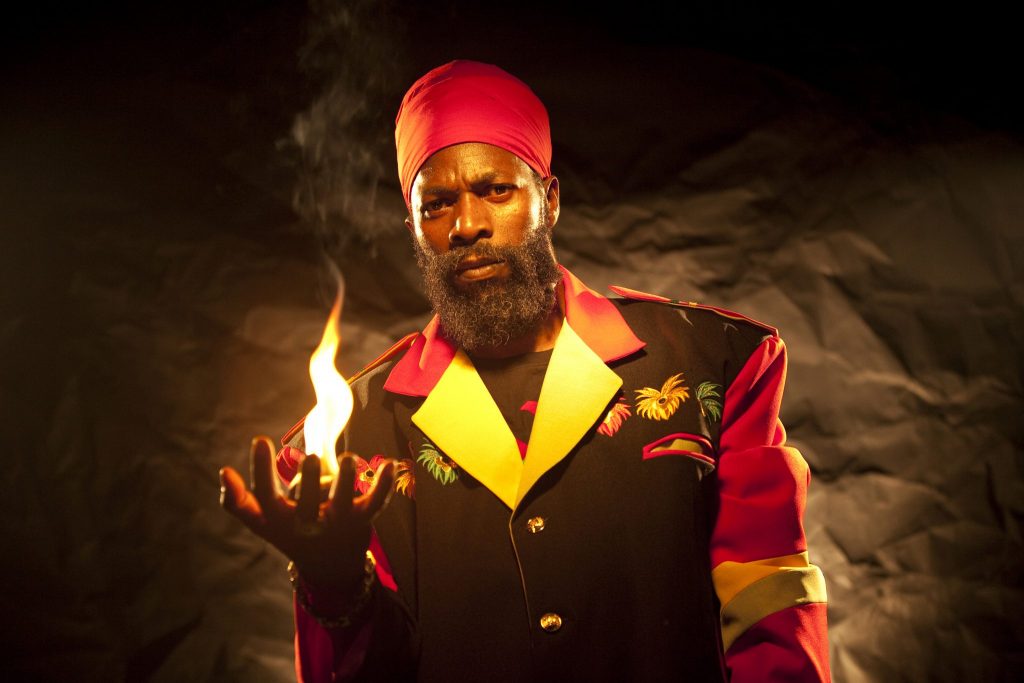 Jamaican reggae star Capleton is now poised to return to the UK for the first time in 13 years as he has been granted a UK visa.
The Fireman Capleton is in the middle of a major European Tour, which will see him performing live at 22 shows beginning October 15 to November 17 at his Capleton Live in Concert series, for which he has promised "fire bunning" and "righteousness."
At the beginning of the tour on October 15, for seven consecutive days, Capleton performed along with his Prophecy band, first in Belgium, then two performances at Utrecht and Amsterdam in The Netherlands, and then another in Denmark. He will return to Deventer in The Netherlands for another performance before heading to Nancy in France and then Neuchatel, Switzerland, to round off that week.
In 2004, Capleton was one of eight reggae stars investigated by the Home Office because of his anti-gay lyrics and public incitements to violence. These eight reggae stars whose songs attacking homosexuality were being examined by Scotland Yard and the Crown Prosecution Service to see if they amount to incitement to violence.
During that year, Sizzla himself had five dates cancelled of a UK tour, even though the promoters had a clause in his contract preventing homophobic, sexist or racist lyrics onstage.
During that period, The Crown Prosecution Service had been examining the lyrics from songs by the eight artists to establish whether there are grounds for prosecution. The others were Elephant Man, Beenie Man, Buju Banton, Bounty Killer, Vybz Kartel, Capleton and the group T.O.K.
Dancehall acts have been aggressively targeted by gay-rights groups in the past five years. Beenie Man, Buju Banton, Capleton and Sizzla have borne the brunt of the attacks in Europe and North America.
Banton has taken the most heat for his anti-gay anthem,Boom Bye Bye, which was recorded in the early 1990s
Things reached a head in 2010 when several tour dates of Capleton were cancelled in the US after pressure from the Gay and Lesbian Alliance Against Defamation and the Los Angeles Gay and Lesbian Center. Capleton hasn't performed in the UK since 2010.