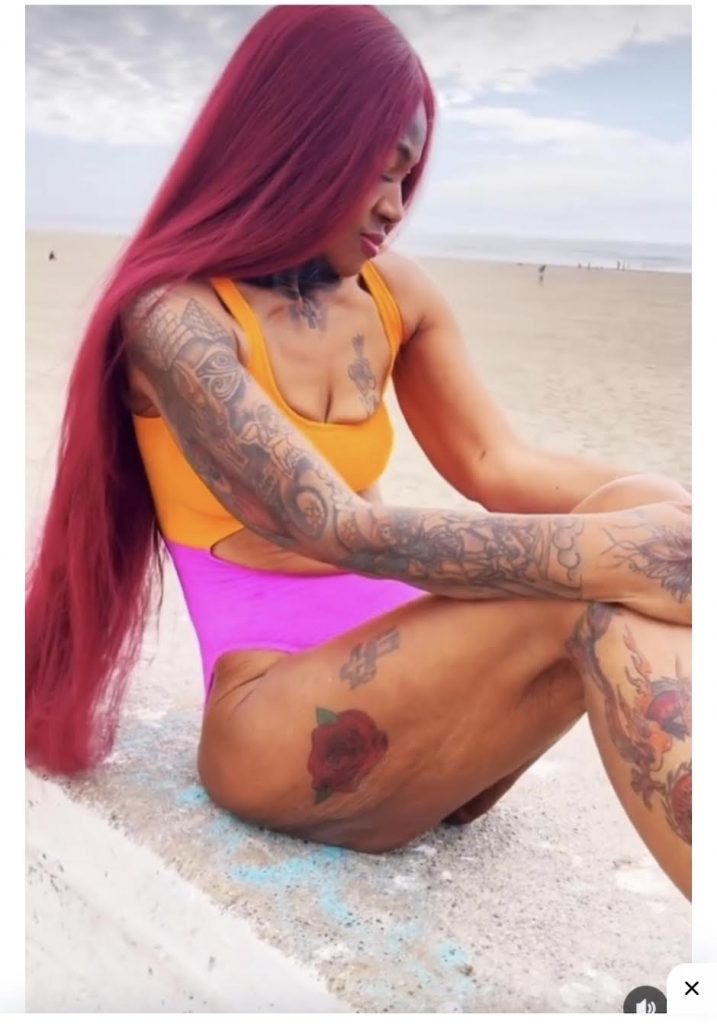 Amari "DJ Mona Lisa", the late Gully Bop's ex-girlfriend, has hit out against her detractors who have attacked her because she said that Gully Bop's family has no money to bury him.
"Mi personally will put off my trip and come a Jamaica, and come box somebody inna dem face," she vowed during her Instagram Live this morning.
"When yu see me a Jamaica ah the funeral, yu ah go have heart attack, nuff ah oonu ah go drop down."
Amari was responding to comments made by Gully Bop's sister yesterday.
"What does she know about our financial status? What is she talking about? I am his sister, I follow him. A'mari cannot lif up my likkle finger. We nah hold up no saucer begging money," Gully Bop's sister said.
She even said that she would dig up Gully Bop's body and bury him again if they didn't deal with his funeral with the respect he deserves.
"After yu no waan me come a Jamaica and dig up Bop body and bury him the right away," she said.
Social media users cheered Amari on. One wrote: "tell yu say this just start, it nah done!!!!"
"Aunty mind you buss you chest plate.. memba seh it very thin already 😩"one jeered.
Another said: "One strong gust of breeze and you gone! Bout bax dung 🤦🏽‍♀️".
The online fracas follows claims by the deejay's ex-girlfriend, A'mari, on social media yesterday that Chamberlain and her family had no money to bury Gully Bop.
"I actually spoke to the pastor. I asked, what about his children? They're broke. What about his son? Broke. What about his brother? He said nobody has anything to give," A'mari said.
Gully Bop, whose real name is Robert Lee Malcolm, died on Monday following years of battling various illnesses, including complications from a hernia, blocked tubes and kidney-related disease.
There have been calls on social media and other forums for his loved ones to provide assistance, but hsi brother Andrew Chamberlain said the expenses are already covered.
"Someone of a reputable nature already reached out and said they will take care of the funeral, and I said I would at least handle the burial aspect – our mom wants him to be buried in Dovecot," she said.
She lobbed several accusations throughout her Live. She even alleged that 'LA Lewis raped her in her sleep' at Eden Gardens.
"Yu come in like yu rate Gully Bop woman, and yu come rape me," she said. "Yu done wid know say Bop have interest inna me, we were doing the video Cheater Girls, and we de ah the hotel and mi fall asleep and mi wake up with cum juice all over mi neck."