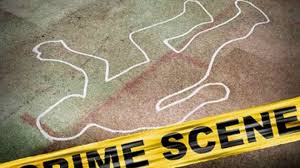 Jamaican man is now in jail in Antigua after the body of a 54-year-old government employee, Althea Henry, was discovered at her house with machete wounds.
The man, according to media reports, turned himself in to the police.
He had previously been charged with the attempted murder of the same woman in 2017, according to media reports. He was reportedly charged then after Henry was found in a "bloody and bruised state" by a passer-by, lying on a piece of cardboard in a bushy area with a large, blood-splattered rock next to her head.
She survived the 2017 attack, but, based on reports, has now allegedly fallen victim to the same man.
Prime Minister of Antigua and Barbuda, Gaston Browne, in a statement on Monday, confirmed that Henry was an employee of the Passport Division, which falls within his ministerial portfolio.