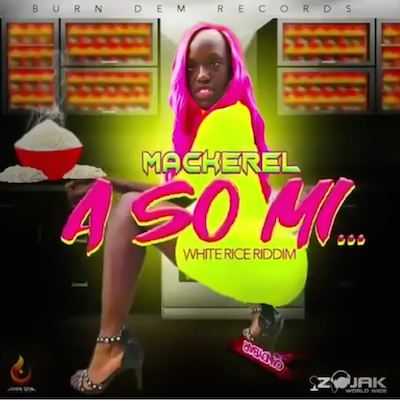 Dancehall artiste Vybz Kartel reposted Mackerel's track on his Instagram page endorsing her latest track, A So Mi on the White Rice riddim.
He reposted the cover art and the clip of the song he captioned the post, "Shorty wah kill u she hear say u fuck Addi?? Wul dem Mackerel & try offa di riches!!!! @lavasound mi HAFFI love #DANCEHALL @shaneo876_world_balla_"
The post has racked up over 200,000 views and over 3000 comments so far.