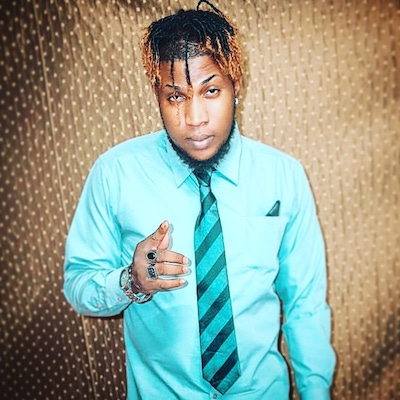 Dancehall artiste Bobby Bigga 5 is pleased with the feedback to the video for his popular 'Day One' single. The video was released a few months ago and based on the buzz around the song, will be released on all major cable channels this Summer.
"The feedback to the new 'Day One' video has been phenomenal online so far and the next move will be to get it on the cable TV channels as the song has already got a big highlight on the radio. The great feedback shows that even though Jamaicans like gun songs and party songs, there is definitely a market for positive message-oriented music that can play anywhere and at any time of day because they deal with real life situation, betrayals, heartbreak, perseverance," Bobby Bigga 5 said.
The single, released on the Trinidad-based Universal Stars label, was released In January 2019.
He is booked to perform at Summer Splash Wata Dash on July 27th in Gutters, Old Harbour and Overdose: Totally Wet in High House, Old Harbour on July 31. Bobby Bigga 5 is now based to the US-based label Shelldung Records.
Born Phillip Jackson on April 16 1995, he grew up in a Christian home in Kitson Town with both parents where he was exposed to a wealth of music as a child which influenced his development. He attended Tacius Golding High, before finishing his secondary education at Children First. Once he finished with his secondary education, he poured all his energies into fine-tuning his sound. First, he experimented with rap music, showing up on a well-received cameo on the Jonnah single, 'Money ah De Topic'.
After that, Bigga 5 began to experiment more with dancehall music, putting together all his influences from hip hop, reggae and trap music to create his own distinctive sound. Certain changes in his life have affected and influenced the content of his songs.
Other singles include the reflective 'Time Ah Di Master', and 'Prime Time', a hardcore dancehall song, which have only been released on YouTube via the Crushroad channel.
"Look out for Bigga 5 in 2019, mi a grow from strength to strength, especially with the backing on my new label, Shelldung Records," he said.