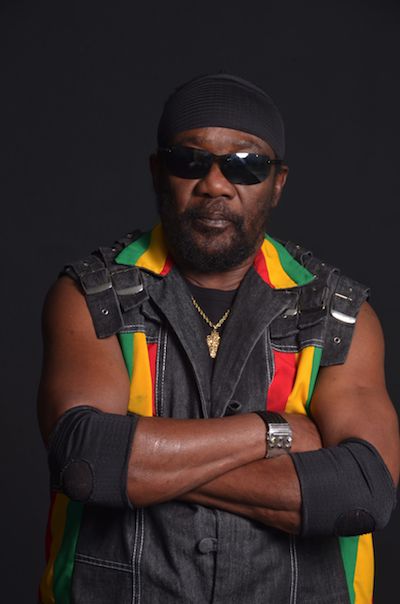 Reggae music legend Toots Hibbert is generating a lot of attention internationally with the video for his latest single, 'Got to Be Tough', which has racked up over 1.1 million views on the Youtube platform in the past month.
"Earlier this week, he appeared on Sirius XM radio alongside Ziggy Marley for one hour as he chose the best Bob Marley songs. Toots got 279 spins on one station which covers California, Oregon and Midwest. Trojan Jamaica is doing a great job, the total streams for Toots this week including YouTube Data total global streams is 3.73M," Cabel Stephenson, manager of Toots Hibbert, said in a release.
"The song has been added to the BBC playlist "Got To Be Tough", and it did well on the 6 Music playlist, hitting over 6,000,000 radio listeners in the UK during the single campaign with over 200 spins across the dial. We are pleased that the campaign is reaching global listeners on all."
The single is the lead single from his highly anticipated studio album, 'Got to be Tough', the first one in a decade. The album is set for global release via Trojan Jamaica/BMG Records on 28th August.
The 78 year-old charistmatic frontman of The Maytals, Toots Hibbert O.D is known for singles such as the hugely popular reggae classic, "54-46 (That's My Number)", an account of Hibbert's term in prison on a marijuana charge. Subsequent hits included "Do the Reggay" (thought to be the first explicit use of the term), "Monkey Man," "Funky Kingston," "Sweet and Dandy," and "Pressure Drop."
The veteran singer is still going strong with his latest release from his 'Got to Be Tough' album, his first in over a decade.
"We've pulled in another 250+ spins this week, with 11 first spins coming from KBAC in Santa Fe, five from WBJB in Lincroft, NJ, three from KSUT in Ignacio, CO and one from KSMU in Springfield, MO. On top of the spins, KBAC and KSUT gave us official adds this week, along with KAXE and WHRV, who had both previously spun the track," an elated Campbell said.
Toots Hibbert's 'Got to Be Tough' also popped up on JBE Non-Commercial chart at #78 and the Top 200 at #52. The song also appeared on the BDS Triple A chart again, this week at #56.
The Nielsen BDS Triple A, or Adult Alternative Songs, survey has welcomed veterans and new artists alike, generally ranging in sound from adult-friendly alternative to singer/songwriters, blues, folk, reggae and more.
"Non-commercial triple A stations are known for more eclectic music discovery as more freedom exists for non-comms to break from commercial radio's ratings-driven penchant for playing hits with more frequency. Instead, they seek to cultivate musical acts that listeners can hear exclusively on their airwaves," Stephenson said.
To underline Stephenson's point, multi-format smashes including Adele's "Rolling in the Deep" and Lorde's "Royals" charted on Triple A before any other airplay rankings.
"We're hoping to make Toots' song a monster hit as well," he said.