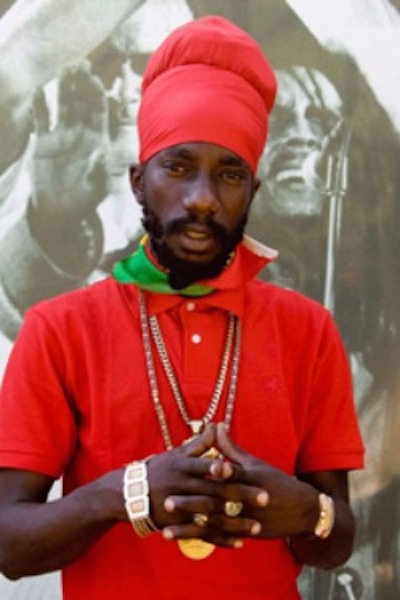 Rastafarian firebrand deejay Sizzla has heaped coals of fire on the well-coiffed head of fellow entertainer Spice who he has accused of using her online platform to promote homosexuality and lesbianism.
"Jamaican artistes already knew that our indigenous music bashes against homosexuals and lesbianism. We Jamaicans bash against anything that is corrupt and misleading to our nation of people. Do not mix reggae and dancehall with your evil nasty ways," Sizzla Kalonji posted on his Instagram page.
"No to guns, no to gays, no to lesbian, no to pedophilia, no to all that's wrong and going against our culture."
Sizzla's remarks came in the wake of an announcement by the Canadian LGBTQ group Pride Toronto that dancehall diva Spice will be the headline act for their Pride 2022 Festival celebrations in June next year.
"It just got a lot more spicier in here! The Queen of Dancehall and recent @moboawards nominee, @spiceofficial will be headlining #Pride2022! Visit PrideToronto.com/2022 for more info! What will you be wearing?" the Canada-based gay organization posted on its Instagram page on Wednesday, alongside a photo of Spice.
Sizzla's broadside against Spice was met with a wave of support from the public. One user wrote: "Unfortunately to you my king prophet, she has already sold out and a lot of other artists have sold out, it's not looking good right now".
Another user said: "she will go down this route no matter what y'all say. She loves money".
And another user opined: "Spice sell out her dignity long time, this is what happens when you really have no talent and have to do things to make up for it."
For her part, Spice seemed unfazed by the brewing firestorm on social media. She posted: "Toronto Canada, finally gonna see you 2022. I can't wait LGBTQ Festival."
Jada Kingdom, who recently came out as a lesbian, said: "Try nuh guh leff mi, du mi a beg yuh'
One user said: 'just nuh play Romping Shop' .
Another said: "Big up Spice. go get the bag hun."
Another user chimed in: Unexpected. But this is what happens when u get fame can't say no."