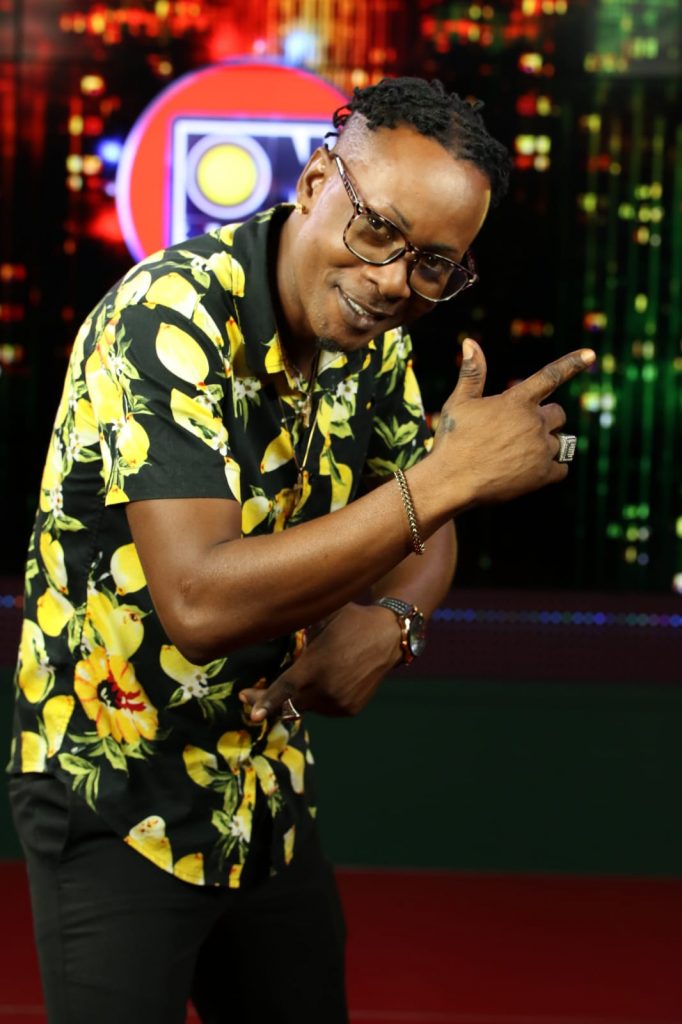 Dancehall artiste Style X a.k.a the Fatty Boss has made a triumphant return to Dancehall. For several years, he took a self-imposed sabbatical from the music industry because he "was dealing with some family business".
However, with the expiration of his previous contract with Claims Records, he is getting back in the Dancehall Game with a socially conscious single called 'Gal Clowna Virus', a humorous take on both the COVID-19 pandemic and the rash of killings involving women at the hands of their violent lovers.
The single will be officially released on the Building Block Production/Bangology Records imprint this week, however, he premiered the video on CVM TV's Onstage with Winford Williams on Saturday night.
"I recorded the song about a month ago, and it was based on the violent acts being committed against women. The thing is escalating and getting out of hand so I had to talk about it and put my thoughts in words. The song is in a jovial context but there is a message which I hope will reach a wider audience, and humour is a useful device to use even though it is a serious topic, cause the song is jovial but still has an educational aspect about domestic violence. I try my best to balance so everybody can hold a joy with it," he said in a release.
In recent weeks, there have been several highly publicized incidents of savage and sometimes fatal domestic killings. There was even an incident where a man set his female lover on fire after he suspected infidelity.Khanice Jackson, 20, was allegedly killed by a 50-year-old mechanic who offered her a lift in Portmore, St Catherine. Clarendon teacher Natalie Dawkins's body was found dumped in a shallow grave in Clarendon. The educator's motor vehicle was found in Bellas Gate, St Catherine, on Saturday, April 3, after two men attempted to sell it. The men engaged police in a shoot-out and one was subsequently killed, while the other escaped.
"I hope that my song can connect with the men, I want it to reach a point where a man will say mi have vaccine so mi nah bother beat up Christine. I want men to understand that even though dem might feel say dem no have the Gal Clowna Virus, dem can look into themselves and whatever evil them plotting, dem can change dem mind ," StyleX said.
A 2018 United Nations survey revealed that one in four women in Jamaica experience intimate partner violence.
The recent spate of violence has prompted Olivia "Babsy" Grange, Minister of Gender Affairs, to call for stronger legislation to deter offenders.
Style X has high hopes for Gal Clowna Virus as an agent of social change.
"I know it will reach people's ears and force people to look into things. Mi know it ah go reach dem ears …the impact it can create so it can change minds, that is my greatest wish," he said.
StyleX first jumped into the public spotlight with Mi Love My Fatty, declaring an undiluted love for his 'fatty' – buxom, big-boned, ample-sized women who are a bit on the corpulent side. The song, first recorded as a freestyle, captured public attention and went viral, then the official single was recorded by Claims Records.
The single became a fixture on street mixtapes and radio, earning him bookings on several top stage shows and the endorsement and backing of several veteran artists like Beenie Man and Shaggy.
"Mi do a part two to 'Fatty' but it wasn't released because of certain circumstances, I just wasn't doing music at the time, I have many skills so I was doing other things, but people continuously ah ask me what's next. I have the 'Fatty Part Two', plus a 'Slimmy' song but mi never get to voice dem. I had the whole package. I am going to unleash them soon under Building Block Production, look out, I have a lot coming," he vowed.
He is managed by Building Block Productions.