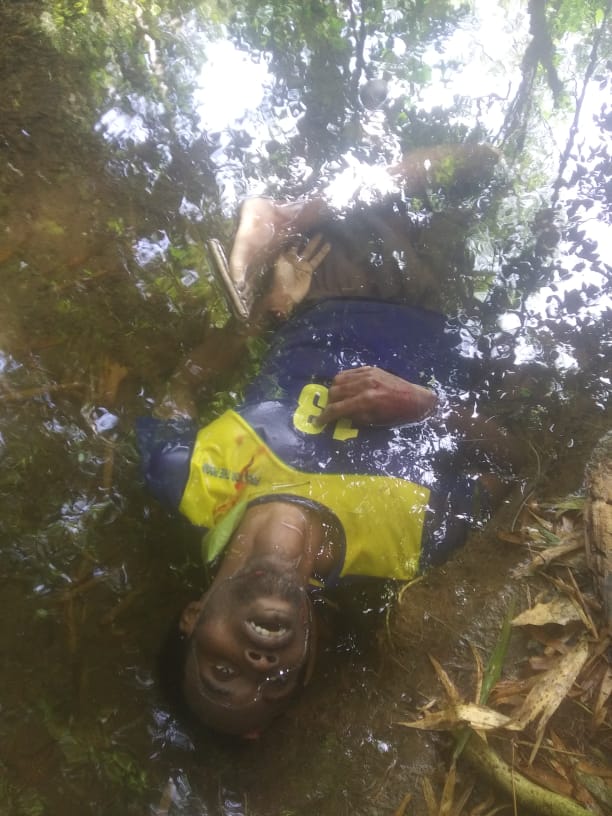 An angry mob hacked two men to death who were part of a gang which had committed acts of criminality in the neighbouring communities of Cane Heap and Brainerd on Friday night.
The deceased have not yet been identified, but they are not believed to be from St Mary, according to the police.
A third alleged hoodlum was handed over to the police by residents, while law enforcers are searching for two other men who are believed to be still hiding in bushes in the area.
According to preliminary reports, sometime after 10pm on Friday, the men drove to a section of the Richmond community. While there, they reportedly went to a mechanic to have their vehicle fixed.
It is unclear what later happened between the men and the mechanic, but the visitors attacked him, stabbing him multiple times.
The mechanic remains hospitalised in serious condition.
Further reports are that an alarm was raised, and the men attempted to flee the scene of the stabbing.
But a relative of the mechanic reportedly trailed the men and used his vehicle to ram into the getaway car.
The men eventually abandoned their vehicle along the roadway, and ran into various sections of the neighbouring Brainerd and Cane Heap communities, just outside Richmond.
According to the police, three of the men later attempted to steal a Toyota Axio motorcar from a premises in the Cane Heap area.
However, an alarm was raised by residents who became aware of the earlier stabbing incident that was allegedly carried out by the same men.
Residents in the community eventually cornered two of the men who both ran into a riverbed, where they were beaten and chopped by their pursuers.
A third man from that group was captured, but was handed over to the police who had by then been alerted about the night's dramatic events.
The lifeless bodies of the two would-be-robbers were found in the riverbed by the police.
The police are continuing to comb the area in search of the other two suspected criminals.