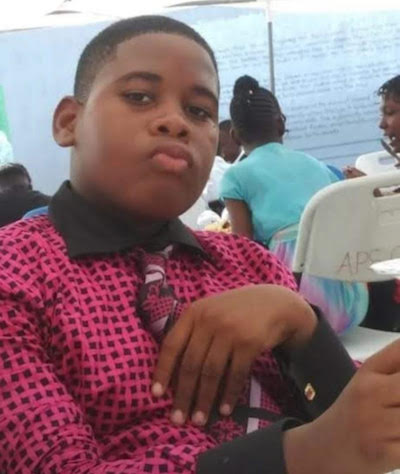 A KPH nurse is mourning her 13 year-old son who reportedly drowned after going to a section of the Rio Cobre river located behind Eltham Park with two friends yesterday.
After a frantic search by firemen, policemen and residents, the body was found this morning by JDF divers who retrieved the body.
Nurse Stacey Gordon is still trying to come to grips with the reality that she will never hear the voice of her 13 year-old son, Joshua ever again. Joshua, a St. Jago High school first former, drowned on Thursday after reportedly going to a section of the Rio Cobre that runs behind Eltham Park Phase 3 with two of his neighbourhood teenage friends.

Joshua wouldn't even have been home on a Thursday if it were not for the decision by the government to close schools for 14 days in an effort to contain the spread of the novel coronavirus (COVID-19) in the island. Joshua's mother, a nurse who works at the Kingston Public Hospital, had to go to work as the nation faces a health crisis of catastrophic proportions.

"I left him at home, I was planning to carry him to his auntie on Friday. I left him with lunch, everything to his comfort, but two boys came to see him, and called him out saying they wanted to show him the river. They claimed that he jumped off in the river, but that doesn't sound right, why would he do that?" she asked.

She said she hadn't slept since the incident.

"The matron at KPH called the JDF and the divers went there and found his body in the same place. His two hands were clutched together like he was bawling out for help," she said, before her voice cracked, choked off by a rain of helpless tears.
Mrs. Gordon said Joshua was an exemplary child.
"He was such a sweet child, kind, mannerable, loving, a real sweetheart, the teachers from Angels Primary are calling me and crying, they can't believe it. My husband has been crying in and out, my friends from KPH were all here with me today, cooking…I…I can't believe this," she said.
Her husband is a correctional officer, and his co-workers have also rallied around him in this heart-breaking time.
"How can I live on? Is the only child for me and my husband. If is not me with Joshua, is him, we are always there, always protective, why did this happen? Lord, why?" she said, before she gives out a big watery sob.
Then more tears. Tears.
Why indeed.