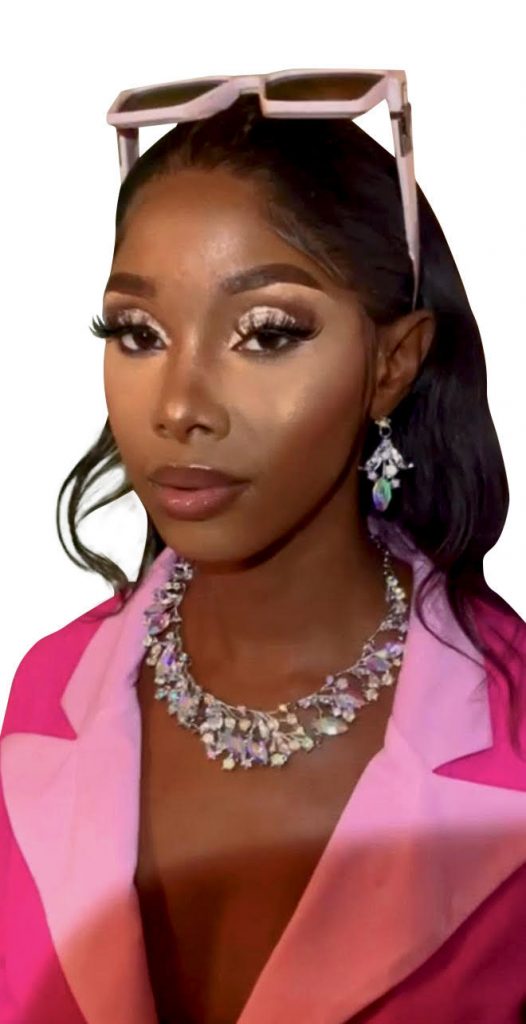 Internationally signed artist Khizy Kash has been streaming well on all digital and streaming platforms with her latest single, Rich Rich.
An accompanying music video is slated to drop next week on BET Jams. The upbeat "RICH RICH" is an impressive follow up to her buzzing "TRENDING," which also enjoyed rotation on BET Jams.
A joint effort between Chase Mills Records & Bowen-Seales Entertainment, Khizy Kash's "RICH RICH" is already resonating with wide listening audiences.
The starlet showcases lyrical prowess and artistic appeal on "RICH RICH," which on all accounts boasts the ingredients of a hit. While zooming in on the many factors that thrust one in the "RICH RICH" league, Khizy Kash stays true to her Dancehall roots on the blazing track. "RICH RICH" is catchy and light hearted, yet oozes a hardcore edge, inspired by its infectious beat.
"With hard work comes 'RICH RICH' rewards," gushes Khizy Kash. "I truly believe that 'RICH RICH' will become a favorite of the ladies."
"Khizy has a female anthem on her hands. This is just the beginning," says a rep from Bowen-Seales Entertainment, doubling down on Khizy's sentiments.
For the forthcoming "RICH RICH" video, Khizy Kash once again taps director CevonMedia876, in hopes of duplicating the visual success of "TRENDING." There's never a dull moment for Khizy Kash, who recently wrapped filming "RICH RICH" on site in Jamaica. Designed to boldly capture the song's essence, Khizy Kash describes the visual as "fun and entertaining."
Khizy Kash's debut single "TRENDING," which was released in July, has been commanding international attention since breaking into major rotation on the popular BETJams and being featured on Fatman Scoop & Mister Vince's syndicated Hip-Hop and R&B radio show entitled "Full Throttle Radio." The "TRENDING" video also solidified its spot on Jamaican-based networks, including REtv & CVM, among others. Garnering the attention of millions of music lovers, "TRENDING" has boldly set the stage and anticipation for "RICH RICH."
Stream/Download "RICH RICH":
https://songwhip.com/khizykash/rich-rich
Follow Khizy Kash:
@khizy_kash (IG)
https://instagram.com/khizy_kash?igshid=MzRlODBiNWFlZA==