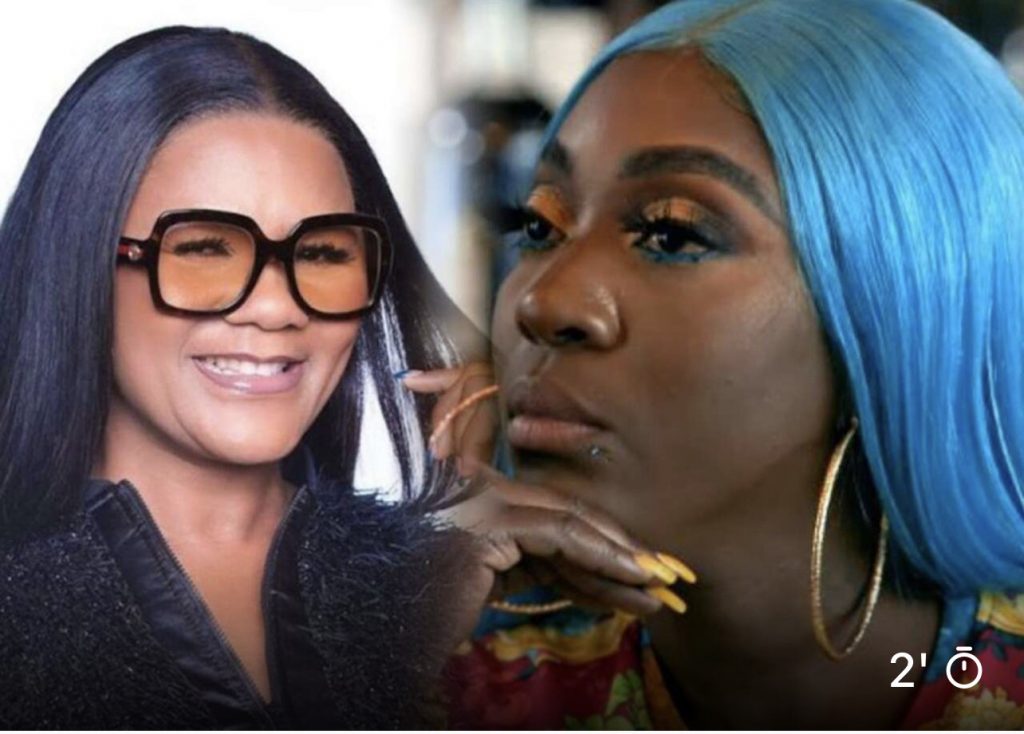 Dancehall star Spice is believed to be in stable condition at a medical facility after developing complications during cosmetic enhancement surgery in the Dominican Republic.
Spice's booking agent refuted rumours that the Indicator deejay had slipped into a coma after being intubated after developing post-op complications.
"She didn't suffer a heart attack and she is not in a coma," the booking agent of Spice told one876entertainment this evening.
Spice's army of online fans, her 'besties', waited patiently for their heroine to show up on Instagram Live and shoot down the rumours. However, she has failed to emerge, only adding further fuel to the rumours.
"From Lady Saw come wid the fake prayer this morning, Gracie woulda come say something and blast her so mi really start believe say she come outta the surgery and something no right. Mi just a pray for her at this point," one fan wrote on IG.
One reliable source said that the So Mi Like It singer has been intubated for over a day after developing complications during the medical procedure in an undisclosed medical facility. It is unclear what organs, if any, were affected during the surgery but she reportedly developed sepsis, but remains in stable condition.
At least one well-known cosmetic enhancement surgery clinic has come out on Instagram to disavow any association with Spice's surgery in the Dominican Republic.
This is not Spice's first trip to the Dominican Republic as she had previously gone under the surgeon's knife to do cosmetic enhancement surgery in the year 2020. In November, she shared a photo of her 'new designer body' to her Instagram page.
Cosmetic surgery enhances appearance for nonmedical reasons, addressing physical features that can bring a person closer to their ideal body image.
The most common body makeover procedures include a tummy tuck (abdominoplasty), breast augmentation, breast reduction, breast lift, and liposuction. Some patients even prefer to have an abdominoplasty, liposuction, breast augmentation, and a facelift all at once.
The entertainer — whose given name is Grace Hamilton — is known for a slew of hit songs, including such as So Mi Like It, Send It Up, Sheet, Indicator, Genie, Fight Over Man, and Ramping Shop featuring Vybz Kartel.
The artiste's latest album is Emancipated which debuted at No. 7 on the Billboard Reggae Albums chart.
Her debut album 10 was nominated for Best Reggae Album last year.
In recent years, Spice has expanded her brand outside the confines of dancehall by co-starring in the VH1 reality series Love & Hip Hop: Atlanta, and championing her own clothing line.