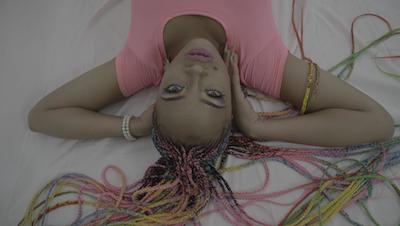 Dancehall artiste Sajay is taking credit for the success of the slang, #dead inna the show, and #up inna the show.
"I am kinda surprised how popular the slang has become in a short period of time. When people see me, the first thing they shout is 'up inna the show" which means that you're hot, and you're making major moves. The 'dead inna the show' means that you missing from the scene, or yu thing water down. DJ Sunshine has been using the slang hard on IRIE so it tek off fast," Sajay said, laughing.
She has been promoting her latest single, the provocative 'No Use' which was released on the Yellow Moon Records label in May. She shot a video for the song recently.
"Right now, mi up inna the show, Jamaicans are the best at coming up with new slang, that ah our culture. It ah mek 'No Use; more popular because of the humour I bring to the world of dancehall, it's all in good fun, even the men join in with the good fun even when mi say dem dead inna the show," the artiste whose real name is Samantha Johnson, said.
Jamaican slang has international merit as evidenced by Kanye West sampling Fire Link's 'Tun It Up' slang in his popular song Waves a few years ago. The rapper also sampled deceased Jamaican slang creator/intro man Fuzzy Jones on his platinum song Mercy taken from Super Beagle's 'Dust A Sound Boy' record.
Sajay has continued to work as an independent artist recording on her own label, Crabb Up Productions, working alongside other producers. She has performed at stage shows all over Central and South America and the Caribbean.
Now, she is banking on the success of 'No Use' to push her career to new heights.
"Right now, mi ting look up inna the show and the great response in the streets mean say mi career no dead inna the show," she said.