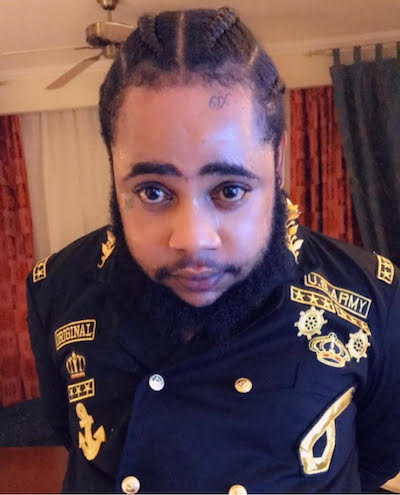 The Lauderhill Police department confirmed that they had arrested one suspect, Jahreme Shelton, in relation to the double homicide, and charged him with two counts of first degree murder/premeditated murder. Shelton, a dancehall producer known as J Man, is the principal of a independent label called J Man Records and a close associate of a popular US-based dancehall artiste.
More arrests could be looming.
"The case remains open and very active," Major Michael Santiago, Special Operations Commander/Public Information Officer of the Lauderhill Police Department, said.
Major Santiago would not disclose more information about the impending arrests of other suspects who may have been present during the October 19th double homicide.
"At this time, the Lauderhill Police Department will not be providing a statement and have not publicly released an arrest affidavit as it relates to said case. Outside of the preliminary information provided the day of the incident, this criminal case remains open and active and is governed by Florida State Statute Chapter 119," Major Santiago said.
The Lauderhill Police revealed that just after 9 p.m on October 19, 2022, the Lauderhill Police Department responded to 5821 Blueberry Court regarding a shooting. Officers arrived on scene and encountered two adult males suffering from apparent gunshot wounds in the parking lot area. The males were pronounced deceased at the scene. Witness accounts indicate that there were other people involved in the shooting and had fled the scene in a vehicle prior to police arrival.
"The names of the deceased will eventually be released," Major Santiago said.
Shortly after, Woodmont Hospital in Tamarac, notified Lauderhill Police that there was a male who had arrived at their location suffering from a gunshot wound. At the time, it was unknown if that male was involved in the Lauderhill shooting.
The police subsequently arrested and charged Jahreme Shelton.
Police have not released the identity of the two men who died, but social media has named the deceased men as 'Muscles' or 'Muscleman' and 'Fordlawd'.
Checks with the St. James police revealed that Shelton may have entered the US illegally and had previously been charged for murder Shelton had been jointly charged with Odane Nesbeth, Norval Christopher, Odane Christopher, Renaldo Lee and Kashief Gilbert for the July 29, 2017 death of 14-year-old Jordaine Blackwood of Rose Heights, Montego Bay.
The men were charged with murder and wounding, stemming from the death of the teenager and the injuring of another man. One of the accused, Odane Nesbeth was later killed according to Adelphi Police., while he was out on bail in 2018.
The allegations are that on July 29, 2017, Blackwood and another man were accused of stealing a firearm belonging to the 'Buss Head Gang' of which the six accused were members.
It is further alleged that Blackwood and the other man were beaten, during which Blackwood was shot to death. The other man managed to escape.