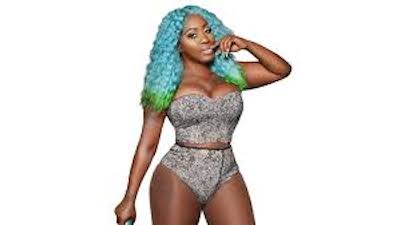 Dancehall star Spice locked down Club Vibes in Panama City, Florida with a scintillating two hour performance chock full of her high-energy dancehall hits. 

In a commanding performance, she interacted with fans, obviously having a great time and she dished out her numerous hits, So Mi Like It, Ramping Shop, Tables Turn, Romantic Mood, Needle Eye and Back Way. 
"The club was packed, Spice gave a mad performance, perhaps the best ever by a male or female artiste in Panama City. Her fans came out,  hundreds of people were  jam packed in the club, all COVID-19 protocols observed. She performed for two hours, she stood up on stage and delivered. The club normally  lock 4 and the show was going so well that she performed until 4:40 p.m., the fans had a great time," Jermaine Baker, promoter of the event, said. 
Baker, the head of JB Production Worldwide, praised the So Mi Like It singer as being "very professional".
"We're looking forward to another show with her in the future," he said. 
On the rise dancehall singer Tashina Muzik opened up the show for her with songs such as 'Best Love', a collab with Vybz Kartel, Nuh Regular, and My Time.

After her brilliant Saturday performance, Spice woke up and in an Instagram post on Sunday, showed her 3.4 million Instagram followers, 'how her Sunday was going' , as her 'baecation' got underway. She shared shots of herself snuggling on the white sand beach with her lover, Justin Budd, as well as videos of her jet skiing  and twerking while jet skiing.
"I woke up to a beautiful day in Panama City but apart from the beautiful day … I had a beautiful night," she said while taking in the sights with Budd from their sky-high balcony. 
Spice officially shared news of her union with Justin back in November last year during a photoshoot for his birthday.
Spice's debut album TEN is expected soon.