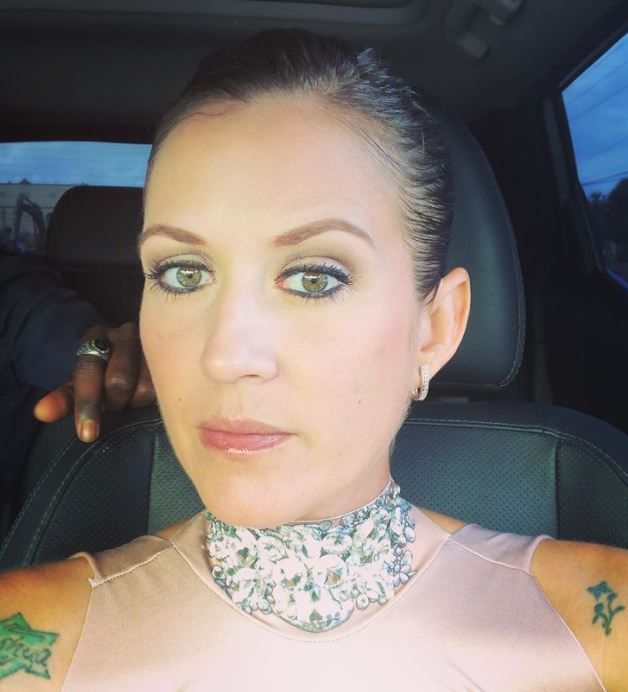 Popular uptown socialite Leah Tavares-Finson seemed to celebrate the news that her son's father, Christopher Linton, more popularly known by his alias 'Dog Paw',  had his conviction overturned by the Court of Appeal  on Wednesday of this week.

Tavares Finson is the daughter of Queen's Counsel Tom Tavares-Finson, and former Miss World, Cindy Breakspeare. Her half-brother is Damian Marley.
Linton, along with his co-accused Micah Allen, were acquitted on a verbal decision handed down on Wednesday, when the Court of Appeal said the identification evidence was unreliable. Both men were freed later that day. 

The men, each of whom had been sentenced to 15 years in prison for illegal possession of firearm and 15 years for shooting with intent,  were represented on appeal by attorneys-at-law Robert Fletcher and Patrick Peterkin.
Following news of the overturned conviction, Leah Tavares Finson trended  on popular social media platform Twitter and she later popped up on her Instagram story where she posted the word,  'road' with an exclamation mark. In a subsequent IG story post, the mom of two shared a throw back photo of Linton and her son which she captioned, "When it becomes reality… road me G! Freedom over captivity."

Tavares Finson had made headlines in 2010 when the then 23-year-old was questioned by police, after she was seen in the company of alleged criminal Dog Paw during a police operation in Kintyre, St Andrew.
In February 2011, Tavares Finson gave birth to a baby fathered by 'Dog Paw' who was later convicted in 2013, and sentenced to 15 years of imprisonment.
Linton and Allen were accused of shooting at two policemen who were travelling in a service vehicle along Tavern Drive, St Andrew, in April 2010. The men had denied the allegations at their trial. They were however found guilty, and subsequently filed an appeal which they won.

"I believe when you look at the circumstances, justice was served," attorney-at-law Patrick Peterkin, who represented Micah Allen, told one876news. 

Asked if his client, Micah Allen, would be pursuing an unlawful imprisonment suit against the state, he responded: "I haven't gotten any instructions to do that."