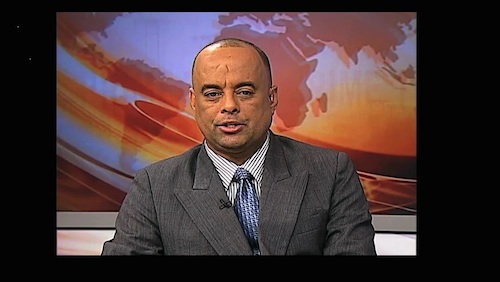 Prominent Journalist and former Television Jamaica (TVJ) news anchor, Michael Sharpe, has died.
The veteran broadcaster died early Tuesday morning. He was 65.
Reports are that Sharpe had been battling illness for some time. He underwent heart surgery in 2020 and was hospitalized last month.
He was reported to be recovering but sadly passed away.
At the time of his death, Sharpe was the news operations manager at the Jamaica News Network, a member of The RJRGLEANER Communications Group.
In a tweet on Twitter on Tuesday, General Manager, Broadcast Services (TV & Radio) of the RJRGLEANER Communications Group, Claire Grant, announced Sharpe's passing.
"It is with deep regret that TVJ, JNN, the RJRGLEANER Communications Group announces that our colleague, friend veteran broadcaster, newsman Michael Sharpe died this morning. Condolences to his family and friends. Peace Michael. Peace," Grant tweeted.
During his illustrious career in Journalism, Sharpe had been a major player in Jamaica's media landscape for more than 40 years and had trained many of Jamaica's present fleet of electronic journalists and videographers.
He hosted radio talk shows and was the main anchor on TVJ's Prime Time News alongside the late Dorraine Samuels for years. Sharpe was also a District Constable.