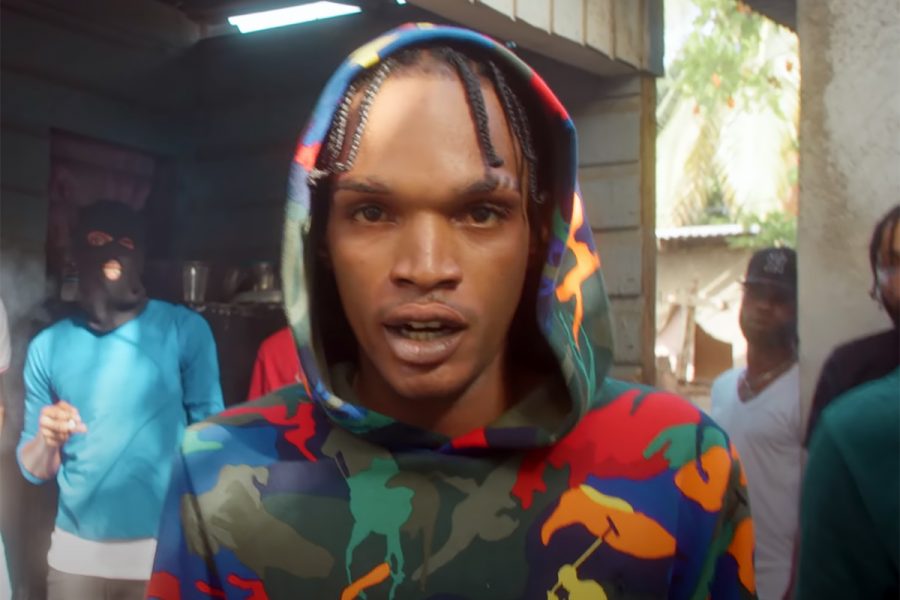 CLAUDE MILLS/ONE876EDITOR
A police source has told one876entertainment.com that Skeng got into an verbal altercation with a member of the Port Security after the guard told Skeng to remove a bottle of bleaching cream from his luggage.
"The dawg never want leave him Fair and White bleaching cream behind. The security style him and Skeng get heated and then the police were summoned and we tried to mitigate the whole thing," a police source said.
"So this whole thing start over one bottle of bleaching cream. Ah that the world gone to now."
According to prominent attorney-at-law Christopher Townsend, police officers actually assisted the Protocol artiste after he was pepper sprayed during a verbal confrontation at the Norman Manley International airport on Tuesday.
"The incident started with the security officers and not with the police as it is being reported. We feel that it was a situation that was totally uncalled for. He was asked to remove an item from his suitcase which he did, but the security officer began to tout him, 'asking him who he thinks he is', and with any hot-blooded young Jamaica, would have responded that you can't talk to me that way, so the situation escalated," prominent attorney-at-law Christopher Townsend told Observer Online.
Townsend said the police officers were "cordial" towards the artiste.
"We are unsure as to who pepper sprayed him, whether it was the security guard or the police, but he was pepper sprayed. But the police have been very nice and very cordial to him. When I got there yesterday, they were assisting him to mitigate the effects of the pepper spray on his body and his eyes, they were helping him to wash out his eyes," Townsend added.
Although he was arrested and charged for disorderly behaviour and resisting arrest, Skeng was granted bail in his own surety.