Babsy Grange says new entertainment zones are under construction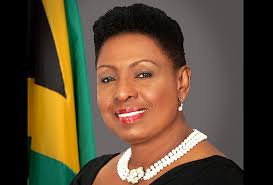 Minister of Culture Olivia 'Babsy' Grange gave a much-needed shot in the arm to the world of entertainment during the launch of Reggae Month on Tuesday night. She announced that her ministry has identified and was in the process of building entertainment zones across the island.
"We have started building out Fort Rocky as an entertainment zone, work has actually started. We've identified other locations, a location in Negril, in Trelawney, and in Portmore, where we're gonna build out facilities to host entertainment events," she said.