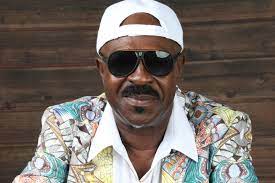 After being confronted by a gun-toting taxi driver in Portmore St Catherine on Tuesday, reggae singer Chaka Demus is decrying the general moral decay in the Jamaican society.
Chaka Demus shared two video clips on Instagram obviously distraught and disappointed with the conduct of the out-of-control taximan.
"So a taxi driver in a Pro Box back gun pan mi yesterday inna portmore. Man a block up the entrance I toot my horn 2 times for him to move. Him jump out of the car with the gun in holster, style and threaten me to full me up a shot. A Ras was beside drive up and tell me to stay calm. Suppose the situation had escalated you would a hear seh mi get shot up this morning. Dont like what Jamaica becoming. No matter how man wrong dem want use might beat right. This place need some order," he noted.